Those of you who have
seen my rainforest pictures before know that I have a love of the small things you can find there. A leaf. A pattern. A play of light and shade.
Here's a photo of giant bamboos above. Take a closer look and the true beauty of the individual stems…
And then, in the water, a flotilla of living torpedoes, all facing the same way, motionless and equidistant from one another…Startle them, and they scatter like leaves in a fickle gust of wind, darting away in random directions.
Look closer, and you see them reassemble a minute or two later, ordering their group life. They appear to have no discernible mode of locomotion, until you look closer still and realise that their back appendages are whirring away to power their movement, pedalling like mad even to maintain them in one spot.
Water boatmen.

Trees on a ridge.
Look closer and see the marvel of their patterning..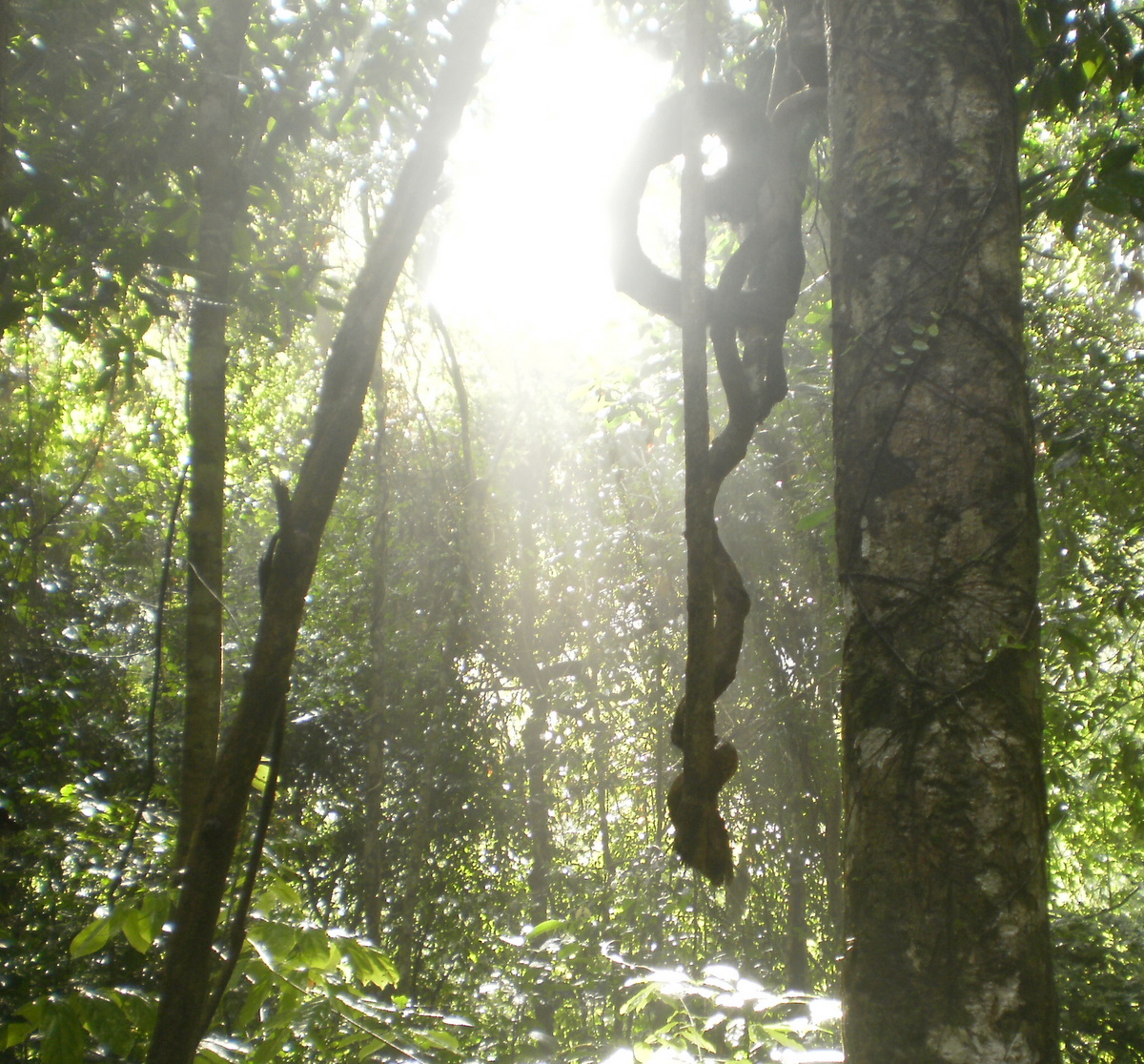 The tangle of their lianas, and play of sun and shade…
Mad exuberance… a lust for life.
And then the delicate beauty – butterflies, attracted by mineral deposits on the soil, becoming the artwork of a French expressionist. A Monet, perhaps…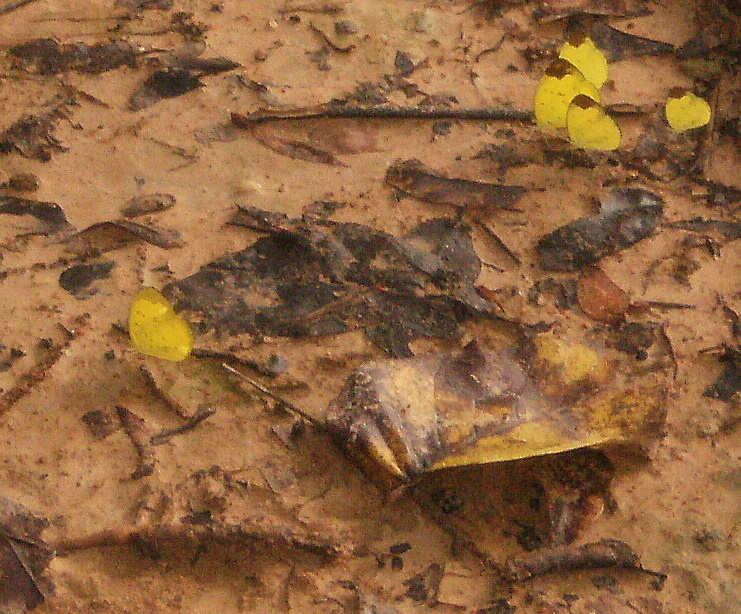 Unfortunately, oil palm and timber are more profitable.