Bullied birders … pun intended
We park the car and the trouble begins…the crowd starts to gather, regarding us with cold stares, in grim silence…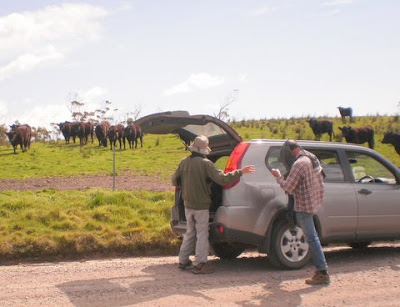 They call in reinforcements, using some method of telepathy, because not a word is uttered…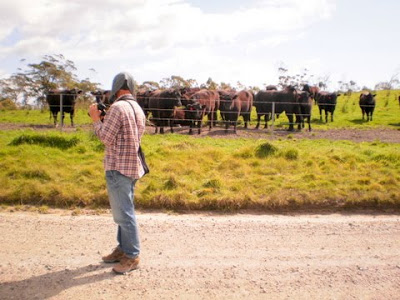 Intimidation by staring us down begins…
They circle us, spreading out…staring unblinkingly, watching our every move.
Finally we capitulate and leave.
But even more creepily, when we return later on that day – just driving past the same field without stopping – the cows came galloping down the hill to chase us until we vanished from sight.
Tasmania, you have truly creepy cows.