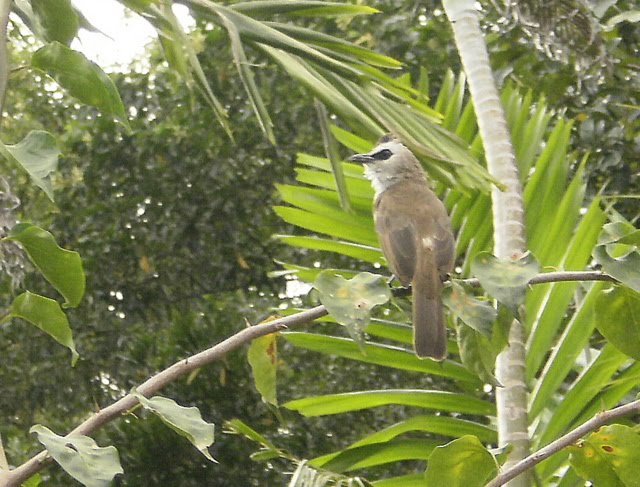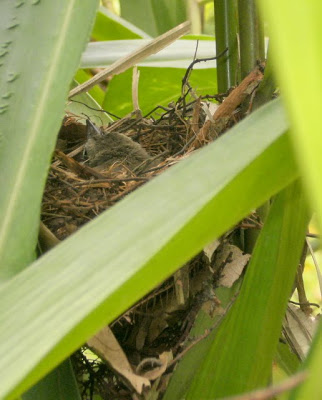 Another family of Yellow-vented Bulbuls being raised in our garden. Not sure how many young, as I don't want to disturb the surrounding leaves. The first photo shows the back of the head and beak of a fledgling in the nest in the gingers.
The second photo shows the parent, giving me the eye as I photograph it from the side verandah. These birds are very urban, and often choose nesting sites as close as possible to human contact, perhaps because this offers safety from other predators. I've often had them nest in pot plants.
The third photo shows how protected the nest is.
Here is our side verandah from inside, looking at the gingers where the nest is. As you can imagine, I am often hanging clothes within feet of the nest.
And here, taken from the outside, to the left of the grille behind the palm, is the ginger plant that contains the nest.