Well, actually real name is the Asiatic Toad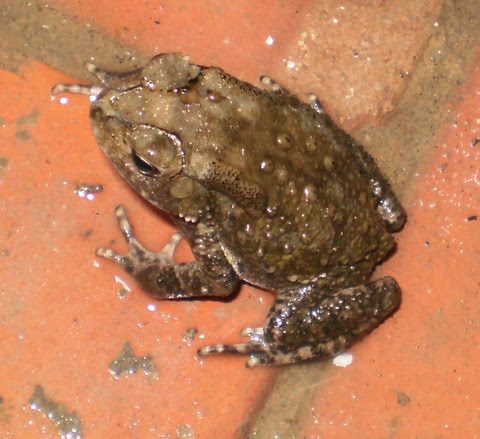 . But that's not a very impressive name, and this fellow didn't bat an eyelid while I took photographs.

I disturbed him when I was cleaning the front verandah. That black line around the eye is the paratoid gland – toads have poison glands, frogs don't.
And toads walk, did you know that?
Because they have much shorter, less powerful back legs.