…this past week, finishing the final* (I hope) major re-write of Stormlord's Exile, husband was off having fun on Sipadan Island, off Borneo, where the world's best diving is to be found. Of course, he calls such perambulations work. Hmph.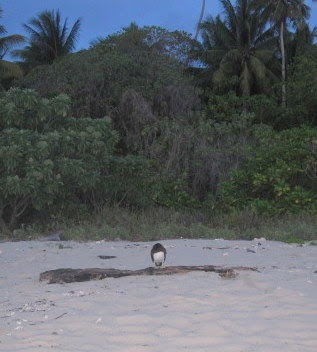 Weather was stormy and after one stormy night a rather tired bird decided to take a nap on the beach…
Note his rather bedraggled appearance.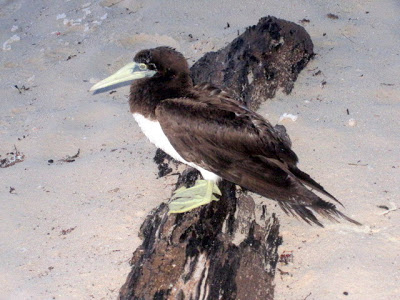 A bird with the (to a non-birder) rather unlikely name Brown Booby.
But then, don't you think it kinda suits the bird?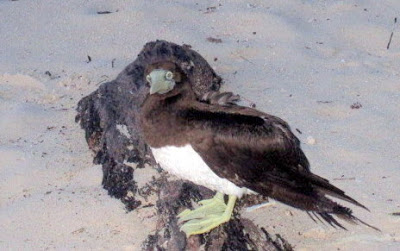 All's well that end's well – here, with the dawn, it is on its way out to sea again .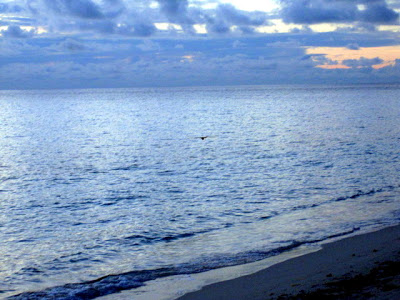 _____________________________
*hah. I should say final- until the editors get hold of it!