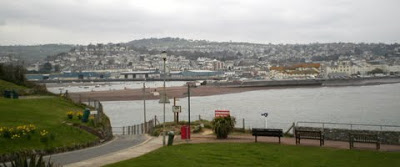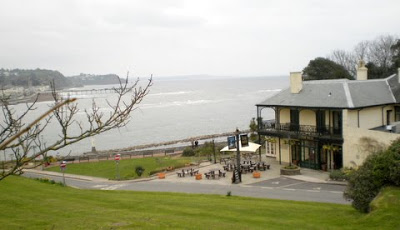 Meeting my agent was great – first face to face meeting in 5 years. Here are some shots from where we had a leisurely lunch.
The Ness on the River Teign at Sheldon, looking across at Teignmouth.
Two days earlier I was having lunch with my editor at Orbit in London, right near the border of the City of London. Believe me the Orbit offices are not at all like your traditional idea of a publishers' office, stacked high with teetering piles of manuscripts…this is one modern open plan workplace. Nice. Also nice was to be told that Waterstones is extending their featuring of The Last Stormlord because it has been selling so well!
The two dragons keeping an eye on the City of London on The Embankment…