Yesterday daughter and I walked up the mountain/hill that was the inspiration for
this book/film
. (Actually the film was not filmed here!)
We begin by having lunch at the inn at the foot of Garth Hill, then start on the 8km walk…
The view gets better and better as we climb. Alas, though, the British countryside is being eaten up by housing and development.
Above: view down the Taff valley to Cardiff and the Bristol Channel. Could even see Devon from the top…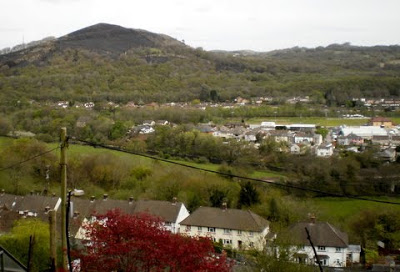 Below: on top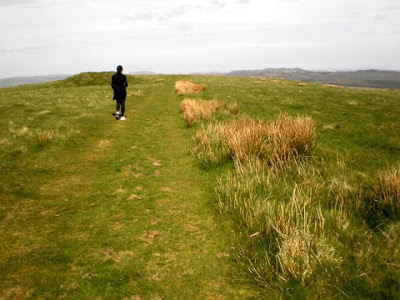 Below: if you look hard you can see a black dot in the foreground of the photo below – that's the car parked next to a wall, where we started.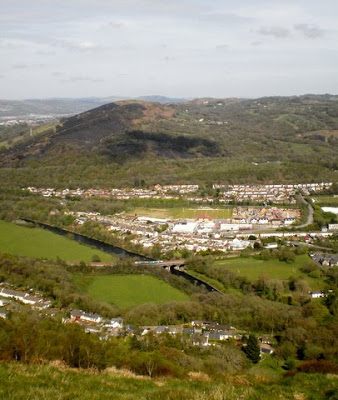 Below: the cairn on top, the Bristol Channel in the distance