…especially for those suffering a bad winter.
This is the hotel we stayed at: Pangkor Island Beach Resort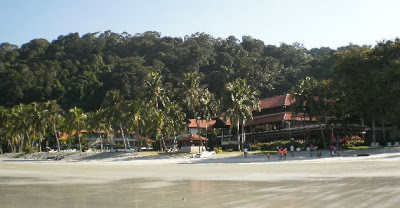 A stroll along the beach – and this is the only hotel on this bay, so it is pretty much a private beach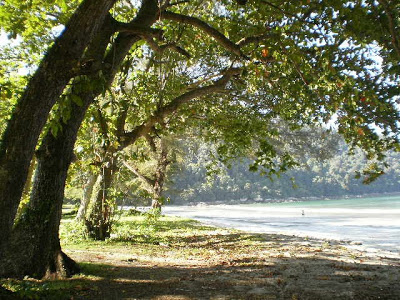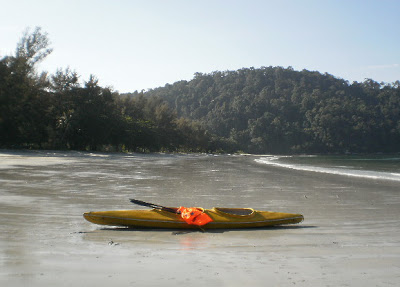 On the sunset cruise we took (actually just a ride for our family in a small runabout) we passed by Pangkor Laut Island where I once did some bird work while staying in a luxury resort. (The Pavarotti suite runs to $US3000 a night I believe). Yep, sometimes being an environmentalist pays off. Ok, so they didn't give us the Pavarotti suite, but believe me, the rest was pretty good too.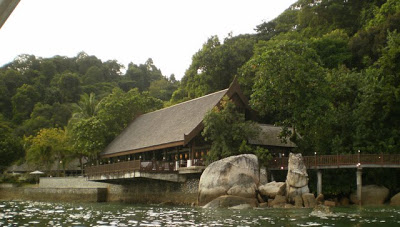 If you look carefully at the photo below you will see one of the benefits of leaving a nice forest cover – a sea eagle nest, zoomed in a bit closer in the next pix.
That white spot on the right of the nest is the sea-eagle on guard.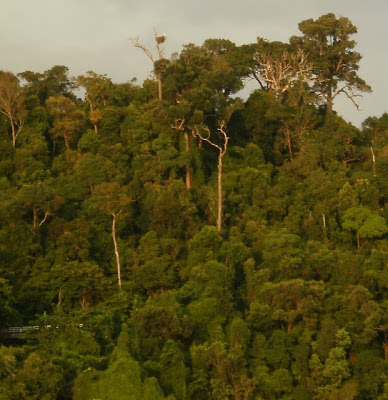 Back on the main island of Pangkor, some picnickers enjoy a private beach.