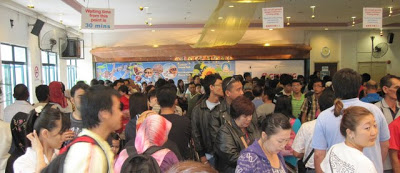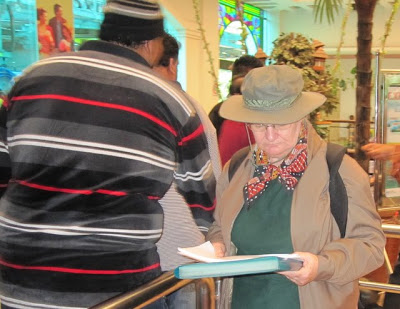 The proofs (also called galleys or first pages) are the last chance an author gets to alter anything. At this stage you are not expected to rewrite, but merely pounce on the typos or more egregious errors. They are delivered either on real paper, or as a pdf. They look like the untrimmed pages of the unbound book, usually with two pages side by side on the sheet, and the printing is exactly the size it will be in the real thing.
I had delivered to me 1,250 pages of proofs just before my daughter and grandson arrived…two monster sized books to read and correct
And I have just finished them.
It may sound easy. Your own books, right? Zip through them quickly…uh,uh. No. The whole idea is to read them very slowly, word by word, to make sure you catch all the mistakes. (And you still never do.) Depending on the skill of the typesetter, who had to take your copyediting manuscript – which is usually a mess – and make some sense of it, there can be a lot of errors.
And it is the zillionth time you have read those very words over the past year. Quite frankly, by the time you have finished proofing you are:
1. cross-eyed.
2. bored out of your mind.
3. convinced that everyone else will be bored out of their minds.
Worse still you have family arriving for holidays, lovely trip planned to a beach resort and you never get to go for a swim, and Christmas is here…
So what are these photos?
Well, we took grandson and daughter to a place called Genting Highlands, one of the ugliest places ever built (on what used to be one of the world's loveliest cloud forests until the bulldozers moved in). Because it is holiday time, there was a queue for the cable car. A rather long queue. A line-up-for-2-hours queue that snaked itself back and forth through a large room. All those people you see are in the queue. If I look a bit grim, you know why. It was the second hour.
And I proofed some of Stormlord Rising as we inched along. If you find any typos when you read it, remember that and cut me some slack, ok? 🙂