Ok, so I admit I had no idea that Princeton was in New Jersey.
Hey, I'm an Australian, ok? If you'd asked me, I would have had a guess at Connecticut. So it was with some surprise that I heard daughter ask if I wanted to go to Princeton for a couple of hours yesterday, as it was only 10 minutes drive away from where we were staying.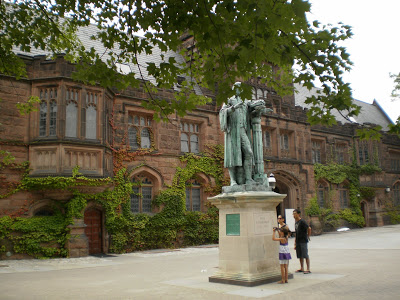 Of course I said yes, and off we went. A lovely town, and a lovely campus. My daughter was a disparaging. Being an Oxford grad, she was muttering under her breath about Oxbridge wannabes… It was indeed hard not to make comparisons, right down to the rowing on the river.
But who cares. It's pretty.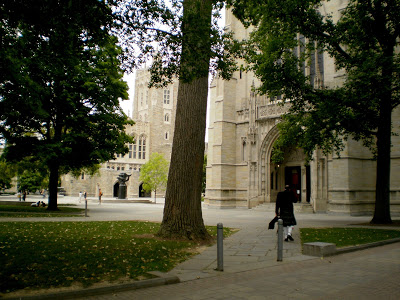 There was even a guy in a kilt, with bagpipes…