So far the photos have been of the square levels. Then you come to the top levels, the round ones, and here you find the stupa. In each of these, there is – or was – a statue of Buddha. Some are now broken or missing.
They are, of course, very holy to Buddhists – but some people don't treat them that way. Witness the guy below sitting on one, smoking a cigarette and using a handphone.
Below are pictures of what one looks like on the inside.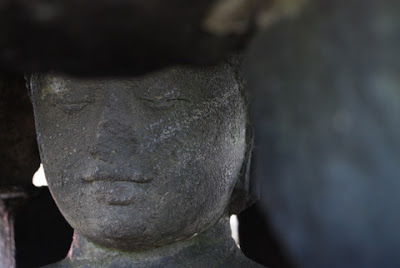 And here is one that is missing its "roof".
He gazes at the volcano.
Buddhists – and many non-Buddhists – think it is good luck to touch the statue inside a stupa. And very good luck to touch every statue!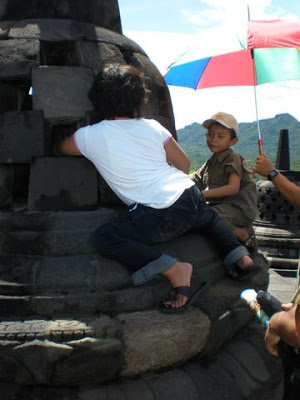 Which is not so easy…