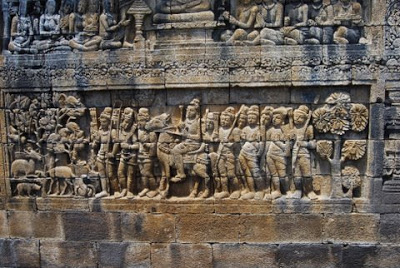 As you walk around any of the square levels of the structure, the walls on either side are carved like this.
Many of these portray incidents in the life a Buddha.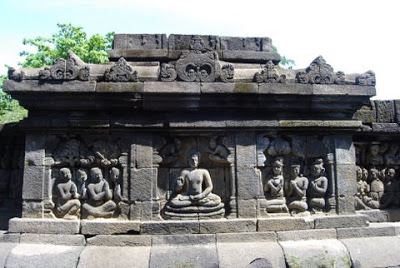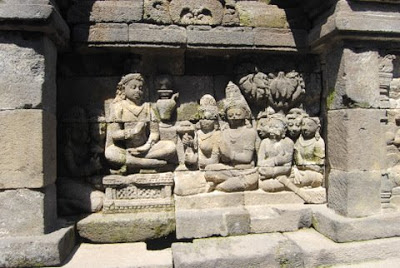 As each level is smaller than the one below, there is nothing overhead. You are out in the sun, and you can see the scenery around you as well.