As I said a couple of days back, my husband had a working trip to Western Australia, which included a trip – by chartered flight – to a private airport in Laverton. Here are some photos…
And really this is a blog post for those who may not realise just why Australia is not full of people, and never will be. For people to survive and thrive, you have to have water…or rain…or rivers…or something. And that is what my new trilogy is all about too.
The first five were taken from the plane along the way, 25,000′ up.
The white areas are salt.The blue is not the ocean, just distant land.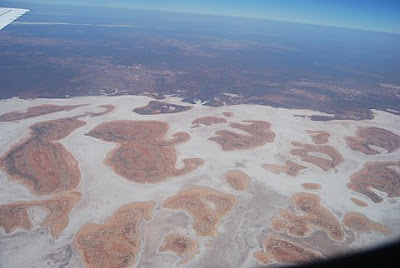 Patterns from above, paintings done by nature using salt and soil as a medium, through the means of rare flood water, on a giant's canvas…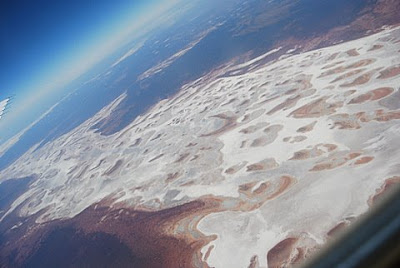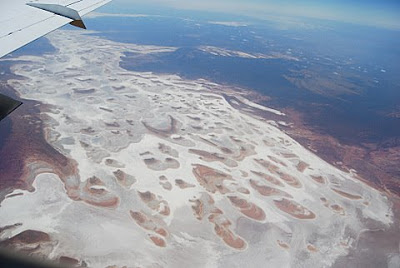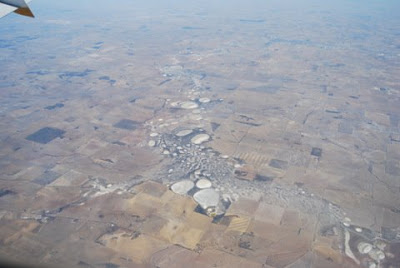 And then there is a sunburnt land. Yes, that's the true colour. Wear white socks out there and the turn red and remain pink forever, no matter how many time they are washed.
Roads are rare and lonely, and goods are transported on road trains like this…
And the winds play games with the dust…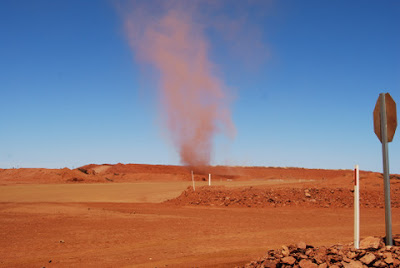 And the towns are isolated…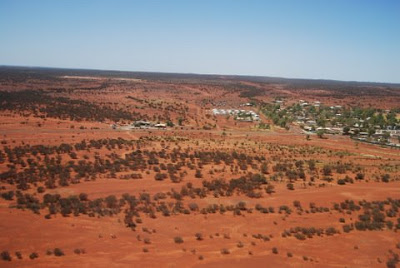 And the mines are deep…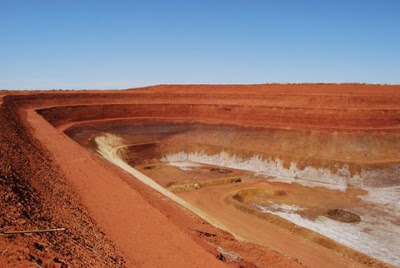 Watch out how I have used many of these things and turned them to something magical and otherworldly in my newest trilogy…