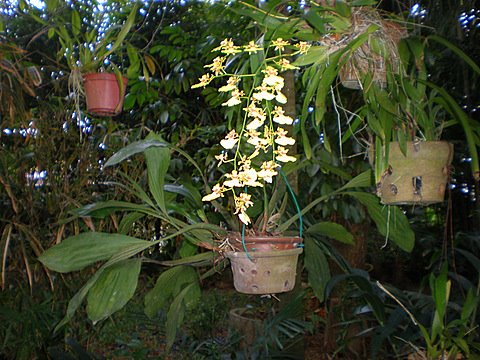 Here's some photos around our garden.
(I brought the purple orchid inside so I could enjoy it.)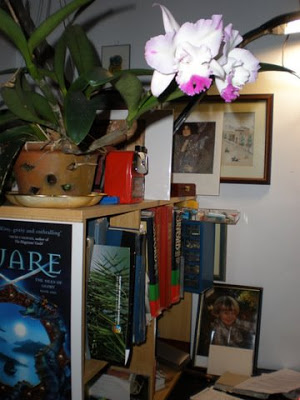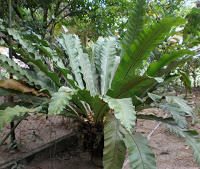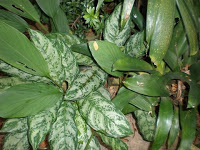 The first green plant, a bird's-nest fern, is taller than I am.
The pinkish flower is a S.American bromeliad; the red one an ornamental banana. The yellow spray is yet another orchid, the dancing lady.
..
..