.
When I am working, there are times when I am easily distracted. Sunbirds will do the trick, anytime. When they come and perch on the gingers outside my study and start chirping and sipping the nectar, the novel gets temporarily ditched… I mean, who can resist a peek?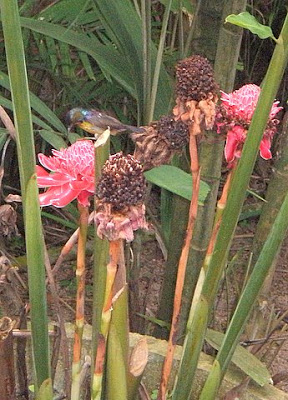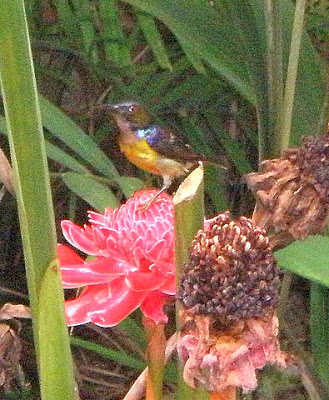 Unfortunately they are never still and are very hard to photograph. Still, that can make for an arty photo shoot, right?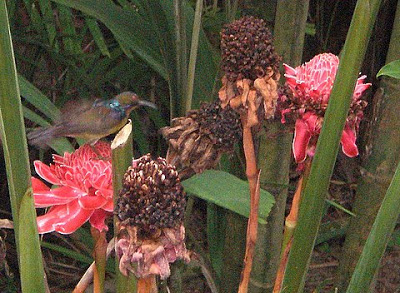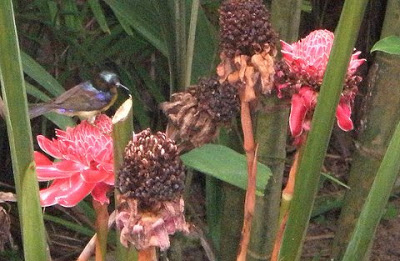 Plain-throated (aka Brown-throated) Sunbird. Think of them as Asia's answer to the hummingbird (which is not found outside of the Americas).