I am pretty much ignoring emails and comments for the time being as the cost of internet connection is utterly outrageous, so it I owe you an email, don't expect to hear from me!

In the meantime, here is the cathedral in Como – a huge edifice, considering how small the town is. The striped building next door is the old town hall, that dates back to 1214 and was partially demolished in 1477 to make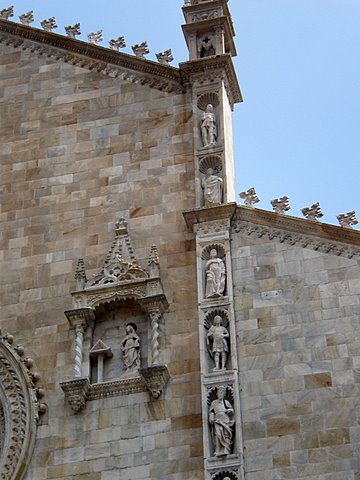 way for the cathedral, which was started in 1397 and finished around 1740. So it started as medieval and ended up baroque. Dates like those are completely unreal to an Australian, as you can imagine.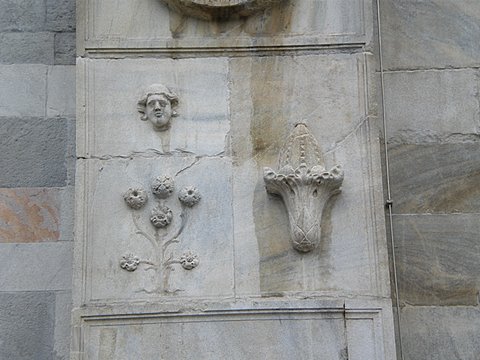 We sat at the café opposite (see second last pic) and had a lunch and gelato, while devouring (in a different fashion) the confectionary decorating the façade…
And I have decided that the way to cope with prices is to look at the price on the menu and decide they are actually talking about Malaysian ringgit, not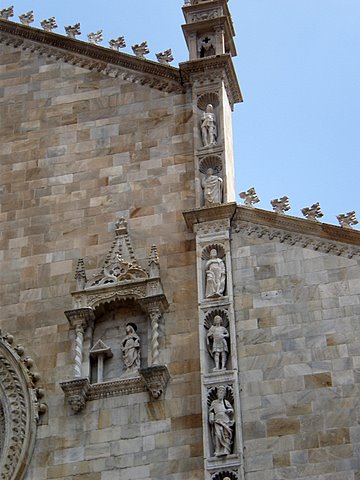 Euros.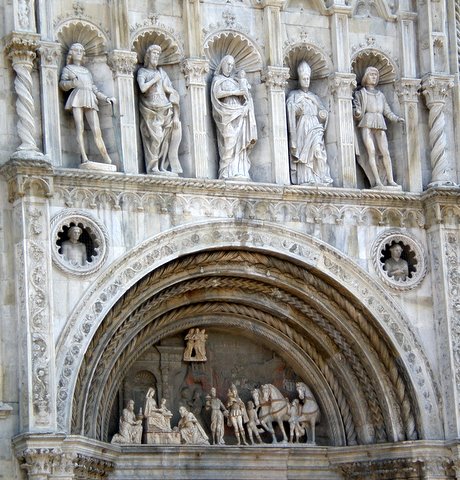 The last pic of the cathedral from above was taken from the funicular railway above the town.