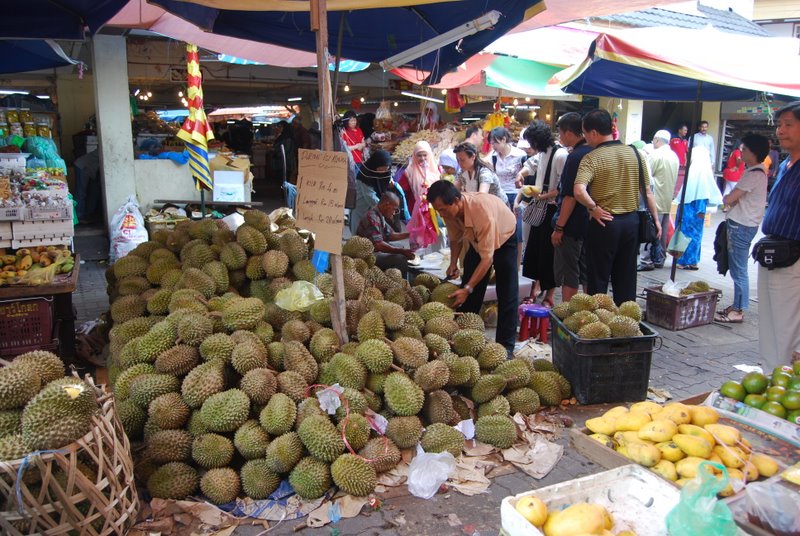 Pictures taken by my husband in the market, Kuala Terengganu. The prickly durian, much favoured fruit of nearly all Malaysians, in spite of its overpowering smell; and keropok lekor.

Think of it as fish sausage – made from fish paste and flour, basically. What it looks like, I'll let you decide.
It has yet to be cooked – either boiled or baked, and eaten with lots of chilli hot sauce.
Oh, and note the lady selling the keropok on the left – traditional style for Terengganu and Kelantan states – sitting cross-legged on the counter.