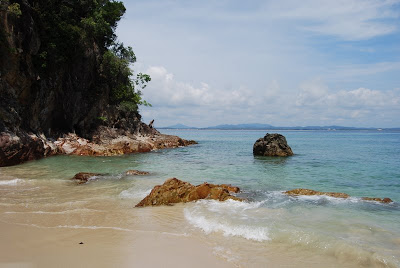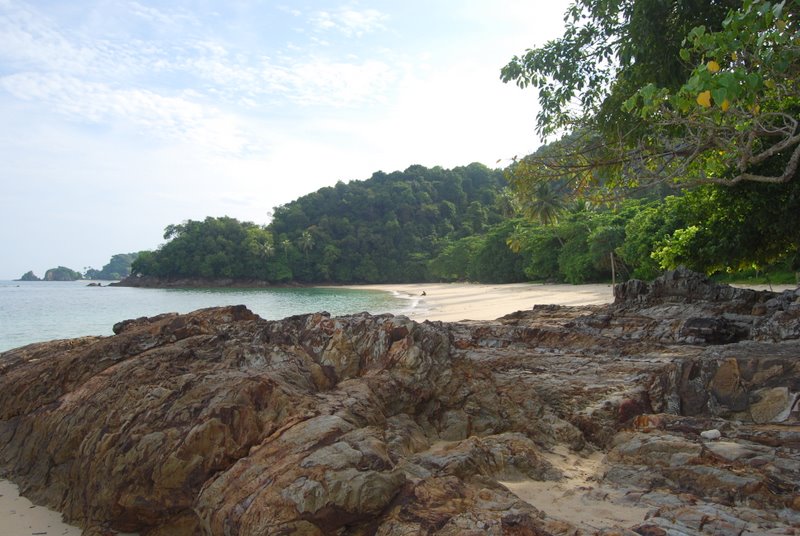 We just spent the weekend away on a small island off the east coast. It was actually the family day (Photo No.9) of the Science Faculty of the University where my husband works.
I was feeling lousy most of the time with my friend the virus, so it wasn't an unqualified success…still, a pretty spot. And there were compensations: who can better sitting on the beachside tables of the Qimi resort with a mango ice blended on the table? (Photo No.7). Beats staying in bed feeling sorry for oneself!
The resort we stayed at was not the Qimi (which is run by a delightful couple – she used to be cabin staff on Malaysian Airlines), but a place called the Mak Cik Gemok (lit: Fat Aunty), and that's the Aunty there, a character in her own right, surrounded by members of her family, in Photo No.5.
Photos No 6 & 7 are of pandanus plant and the fruit (and me).
There's also a photo (No.4) of the neighbouring island, Gemia.