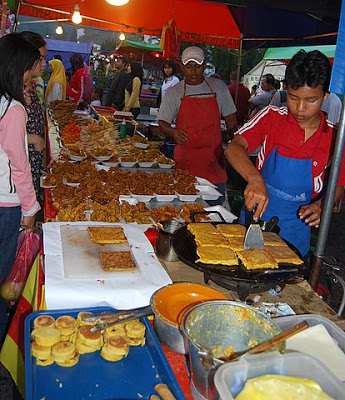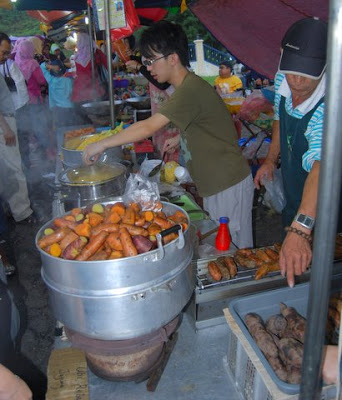 We all know Malaysian food is great. But Malaysians are also eating fast food – a lot.
One wonders whether they will eventually rival USA for problems of obesity.
Photo 1: fried food.
Photo 2: chicken nuggets and sausages
Photo 3: hot potatoes and yams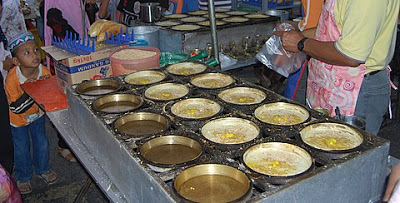 Photo 4: cake (apam balek with corn filling). Look at the kid's face…
Photo 5: roasted restaurant?