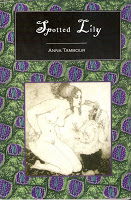 …sort of like those proverbial ships.
One of the really, really great things about being a writer is the great people you meet who are also in the business. Next week I have one such person coming to stay – but more about that at a later date.
Several years ago I met another struggling writer at a convention in Melbourne. We made a connection – and parted to our distant parts of the world almost immediately afterwards with no expectations that we could ever get together easily. Which was sad, because we had so much to talk about and there were so many points of connection and contrast that could have kept us in conversation for weeks.
In the intervening time, I read about her successes with delight; she has received considerable critical acclaim for her work internationally and has gone from strength to strength. Another Australian sf/f author makes good on the world stage! There must be something in the water downunder (other than a suffeit of salt and yukky tasting minerals).
Yesterday, I received a package from her, completely out of the blue, containing some books – which have gone to the top of my to-be-read pile. She's a special person.
Thank you, Anna Tambour. [And if you haven't got my email by now, write to me giving me the correct address…]