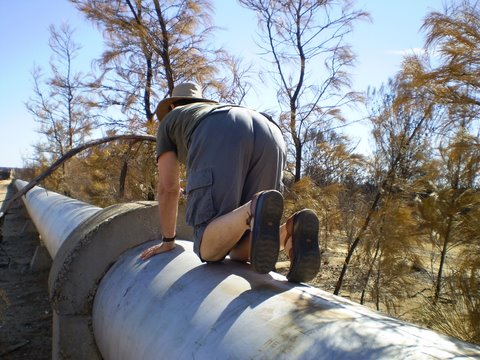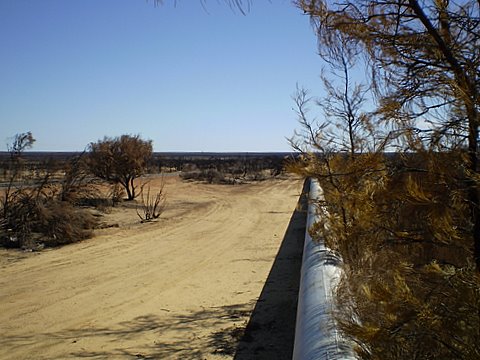 Day One continued.
Photograph 1: my sister climbs on to the Kalgoorlie pipeline to take a photograph.
Photograph 2: the resulting photograph.
The last part of the journey into the Goldfields included a trip through a burned out forest – the Boorabbin National Park. A scene of desolation, made all the more devastating because we knew that here, on the 30th of December, a convoy of truckers was caught in a bushfire and three men lost their lives.
The crosses mark the site, and friends have left their offerings to those who died.
For the forest – there is hope. The blackened remains of a banksia tree begins to sprout at the base of the trunk.
The last photo is our camp in Kalgoorlie, which was about as quiet as pitching a tent on a Kuala Lumpur roundabout.
And guess what, we saw a surfboat from Queensland in the main street…