Yes, it's not the tyre track of a large mechanical monster, but the pathway of a single Green Turtle, going back to the sea after nesting on Sipadan Island.
The eggs are collected – mostly to keep them safe from the huge monitor lizards, and the young released at night when they hatch. Human interference is not a problem here, due to the military presence on the island.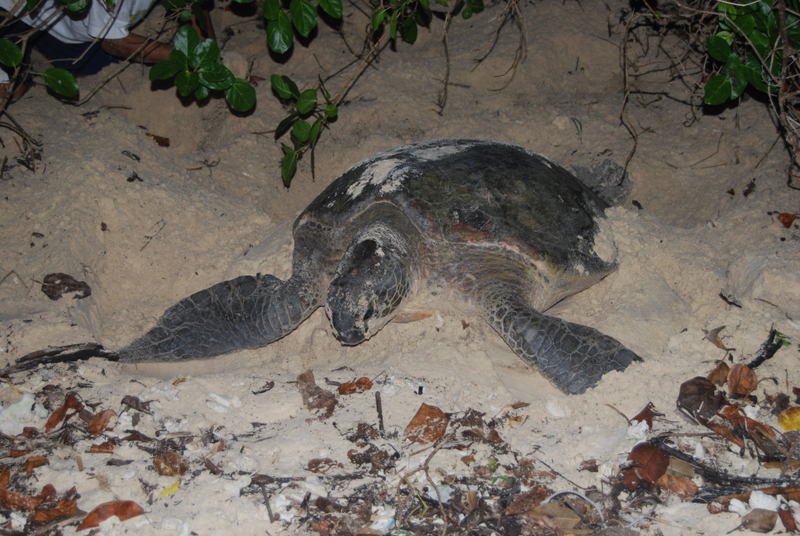 This particular turtle laid under some bushes, well up the beach. You can see her shifting sand with her flippers. She must have been more than a metre in length.
Note how deep she laid the eggs, being collected here by the wildlife officer. His right arm is buried up to the shoulder as he extracts them. The eggs are soft-shelled but tough and therefore not easily broken…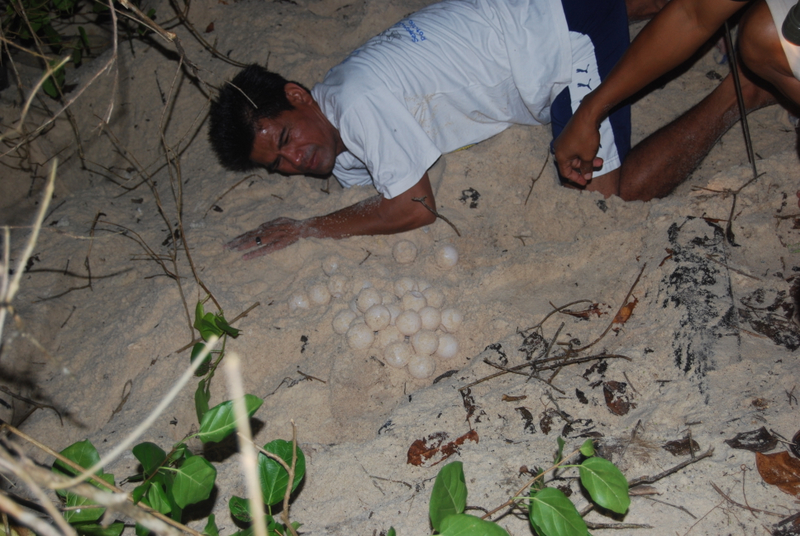 And here's a tongue-in-cheek etymological lesson for Americans: turtles have flippers and spent most of their life in water. The other guys – the ones with legs and feet and claws are called tortoises, and live mostly on land…