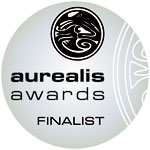 Nice, eh? Came in the email today…
That's for Song of the Shiver Barrens which is Book 3 in The Mirage Makers trilogy. Book 1, Heart of the Mirage, was also a finalist, but in 2006.
That's the sublime part.
And then there's the ridiculous.
This from today's paper:
The religious police in Saudi Arabia have banned red roses ahead of Valentine's Day. The Commission for the Promotion of Virtue and Prevention of Vice has ordered florists and gift shops to remove any items coloured scarlet…
Wow.
So giving your wife or your husband a red rose is a vice in some parts of the world it seems. Shades of the Scarlet Letter.
This has got to be in the running for my top award of the year for "How to Make Your Religion Look Stupid."