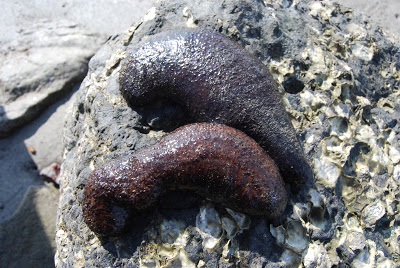 Just in case you wanted to know what sea cucumbers look like – live ones. (They were lifted out of the water briefly for the photo shoot).
And these things are delicacies?? They look like over-sized well-fed leeches…
About 15 cm (6″), but they can stretch themselves into a slim 30 cm too.