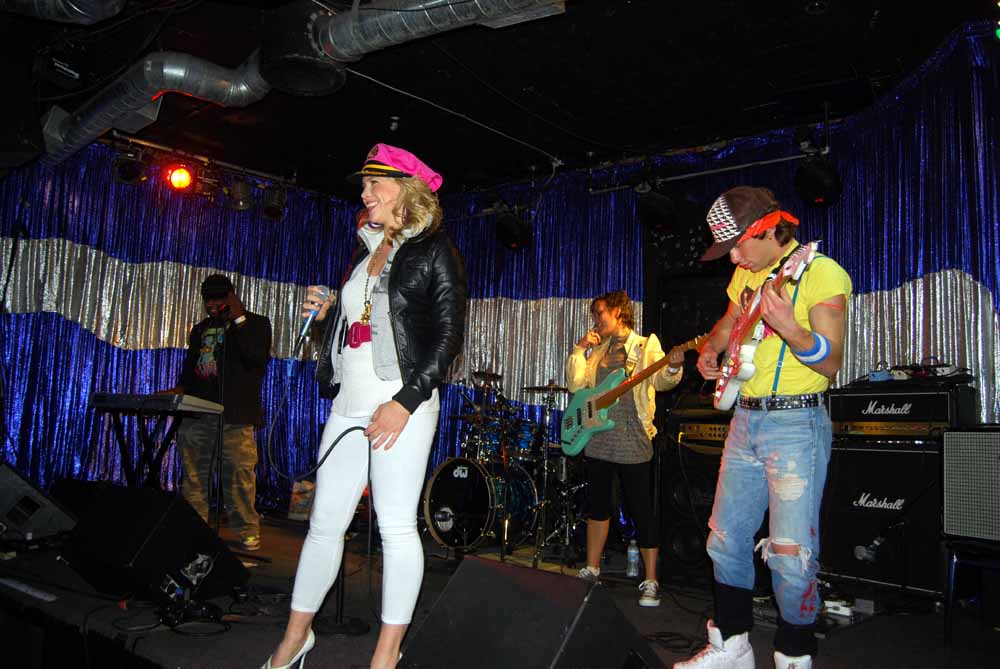 That was the title of the email my LA musician daughter sent, along with some photos taken by her dad. He's on his way to a conference, and dropped in en route to see her.
The band is Bedtime for Toys and this was Nashii's first public appearance as a band member. And I think her Dad's first time in the audience.
The other photo is Dad at one of his favourite places – a bookshop.
Wish I were there with them.