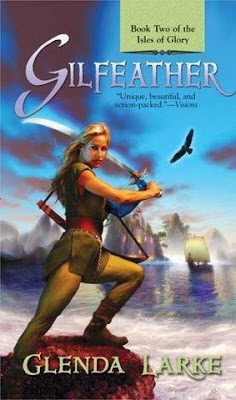 In the wild and wonderful way that publishers sometimes have of doing mysterious deeds, my US publisher of the Isles of Glory trilogy decided to remainder the middle book, Gilfeather. Which has meant that it has quickly become unavailable in some places.
And it has lead to the inevitable – indignant fans who bought book one and now want to read on… I do apologise.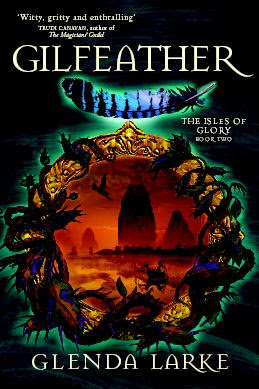 Fortunately, it is still available at odd places in the USA for a reasonable price, although you may have to hunt a bit or buy online, so matters aren't urgent there, but over in UK (where the books have never been published) the price of Gilfeather is now over 16 pounds sterling on www.amazon.co.uk, or $33 USD – over 4 times what they sold for new in the USA.
So where can you buy them in the UK without paying a ridiculous sum? Try this online store: http://www.resonancestore.com/glendalarke/
It is run by a friend of my daughter, situated in Glasgow.
In addition, all the books are still available in Australia, where they are still in print and can be found in or ordered from any Australian bookstore, or they can be bought online from Australian bookstores.