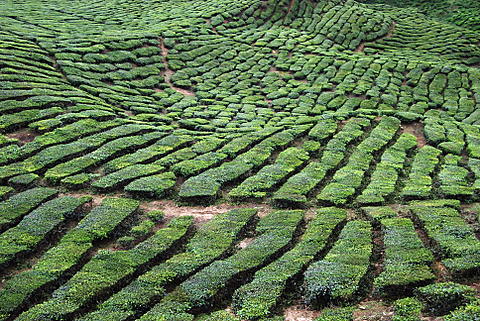 We took Donna up into the highlands this weekend. Not exactly a hardship as we rather do like poking about the tea plantations.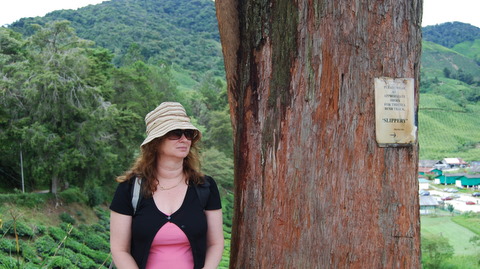 I shall let the photos speak for themselves, but if someone can explain to me why there were twelve Lotus cars and two Porsches also poking around over those rough tea plantation tracks, I'd be interested to know.

Two other wondrous things happened too: I walked up several very steep hills (first time after 3 months of enforced rest) and I wasn't shattered afterwards. I think I am back to normal. See photo of me against the skyline going "YAY!"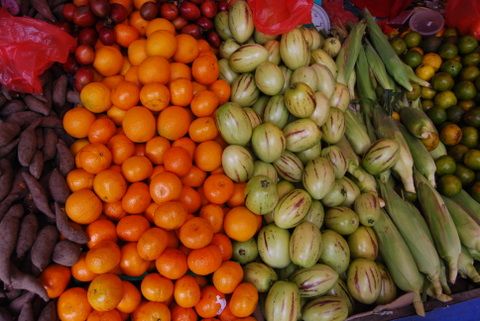 And I went away for a weekend without my laptop. No writing. I blame Donna, or course. She's too interesting and we talked all the time.
Photos: Boh tea plantation; rows of tea plants; Donna and me at the top of the hill; Boh Tea plantation; Donna in a contemplative mood; me on the way to the top of the hill; Cameron Fruit and vegies