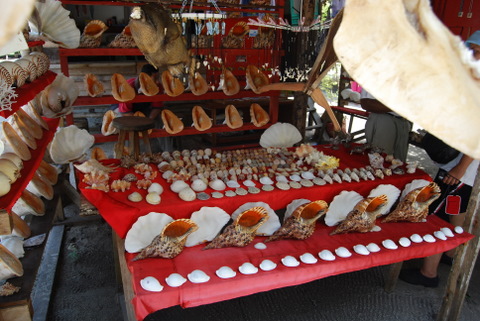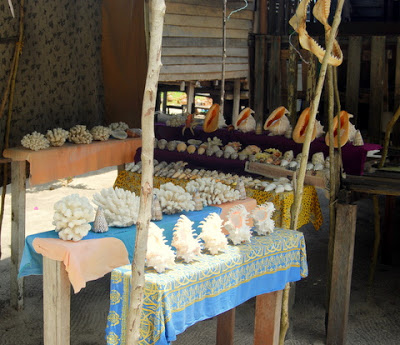 Mabul Island, a speck of coral and sand and palm trees in the Sulawesi Sea, is divided between the holiday dive resorts and the local inhabitants.
Between rich and poor, if you like. I couldn't afford to stay in those resorts, quite frankly, not without feeling the pinch.
So what do I feel about these photos? Are we looking at a way the local people can share in the luck of their wealthy visitors? (And it is a kind of luck – luck that Mr Diver X was born in Sydney and not Sipadan, or Tokyo and not Tawau, or Madison and not Mabul.)
Or are we looking at a way in which the locals are plundering the natural wealth of their environment and leaving behind a desert that will bring no money to the future generations? And at tourists who buy what ought never be bought?
Is it plunder or produce? Sharing wealth or encouraging stupidity? Good for everyone or good for no one?
What do you think?
P.S. Mabul is not a marine park; it is not protected in the way that Sipadan is.