A writer works anywhere.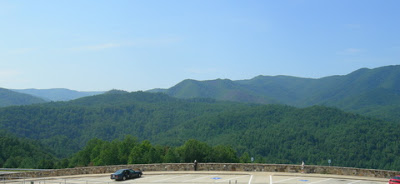 That's me in the white hat leaning over the stone wall admiring the view…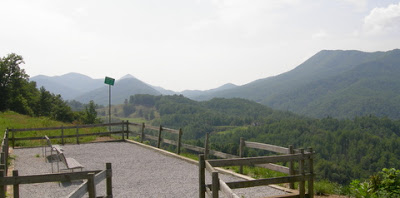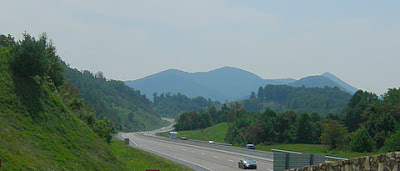 We went to North Carolina for the weekend. My daughter had a wedding to attend. This entailed a lovely drive through the Shenandoah Valley, up over the Blue Ridge/Smoky Mountains and down into Ashville/Hendersonville. Gorgeous scenery, and we were blessed with great summery weather too.
Of course, I did a bit of writing whenever there was a spare moment.
A pix of me at work in a kid's playground…!
And I added another state to my USA total: Tennessee.