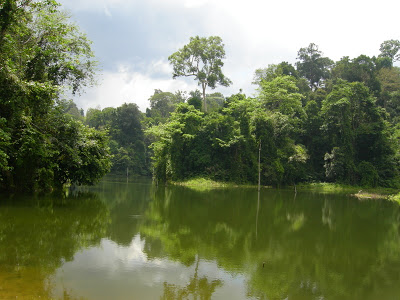 Astonishing beauty…
A boat dwarfed by rainforest exuberance…
Our boatman, Along, who put up with us always wanting him to stop and turn off the engine so we could focus on the birds…and who found us our last hornbill species at the eleventh hour. Here we are at the beginning of our journey, near the Banding Island bridge on Lake Temengor, Perak.
No roads in Royal Belum – none. You travel by boat or not at all.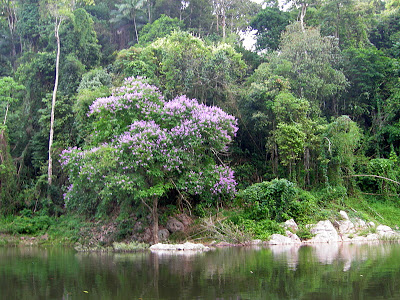 Flowering Bongor trees edged the lake like purple lace…
Sometimes we walked inside the forest…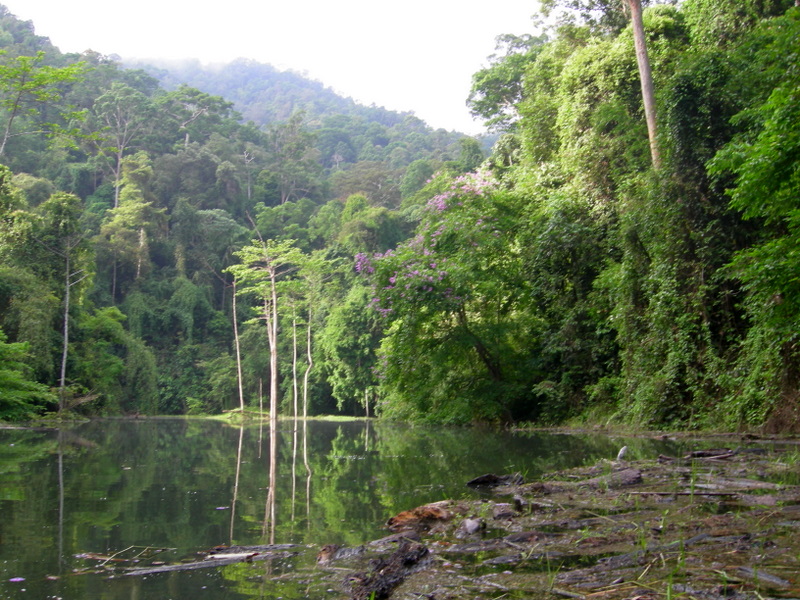 Scenery…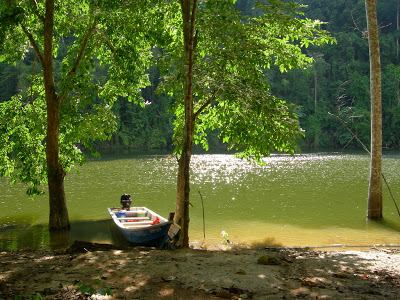 The view from my tent.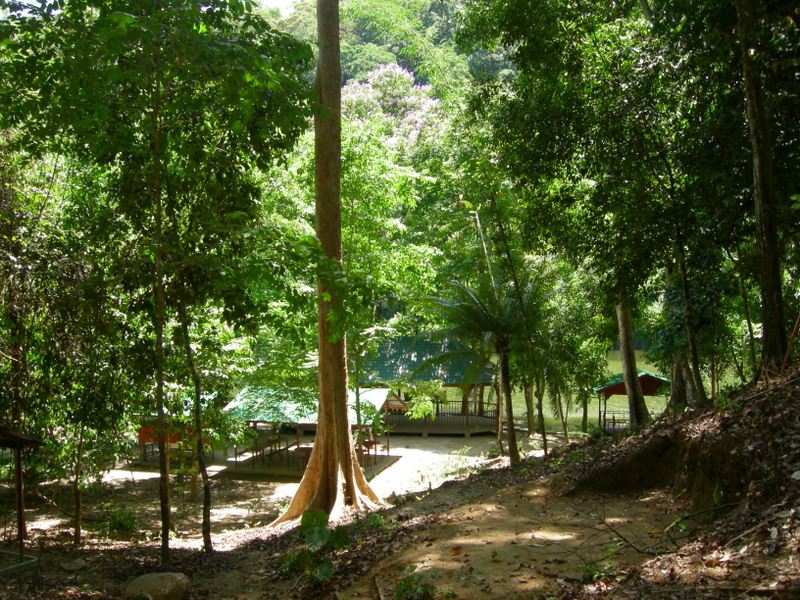 Our camp on the upper reaches of the Perak River.
Oh, and did I mention that we saw 10 species of hornbill in a day and a half? All identified by sight, not just sound?
And you know what the most amazing thing about that is? That no one else goes there to see.
There are a number of guides who have permission to take in tourists – only one of them (Hj Silah) does ecotourism tours (the rest take in fishermen to the area). And we were only the third lot of bird watchers that Haji Silah had guided in the thirteen years of his operation. Now that is truly astonishing.
And did I mention that we saw nine species of raptor? Lesser Fish-Eagle, Osprey, Rufous-bellied Eagle, resident Oriental Honey-Buzzard, Crested Goshawk, Crested Serpent-Eagle, Changeable Hawk-Eagle, White-bellied Sea-Eagle, Blyth's Hawk-Eagle – plus a couple we didn't manage to identify.
So, does paradise have its snake? Yeah, always. there was the little question of permits. And those ants … more about that next time.
Contact: Silah bin Mohd Yusof : hjsilah at yahoo dot com