Remember – we wanted to find the Bornean Peacock-Pheasant.
Seems we went to the wrong place. The area where the last one anyone has ever seen in North Borneo was shot in 1996 (by the Sabah Museum) has the same name as the area around Imbak.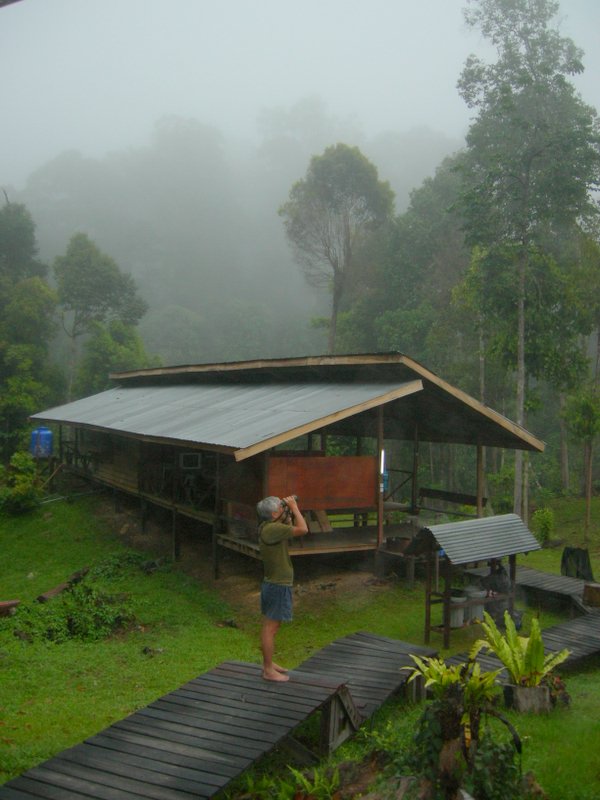 But there is another area with that name – seems we went to the wrong one. Next time.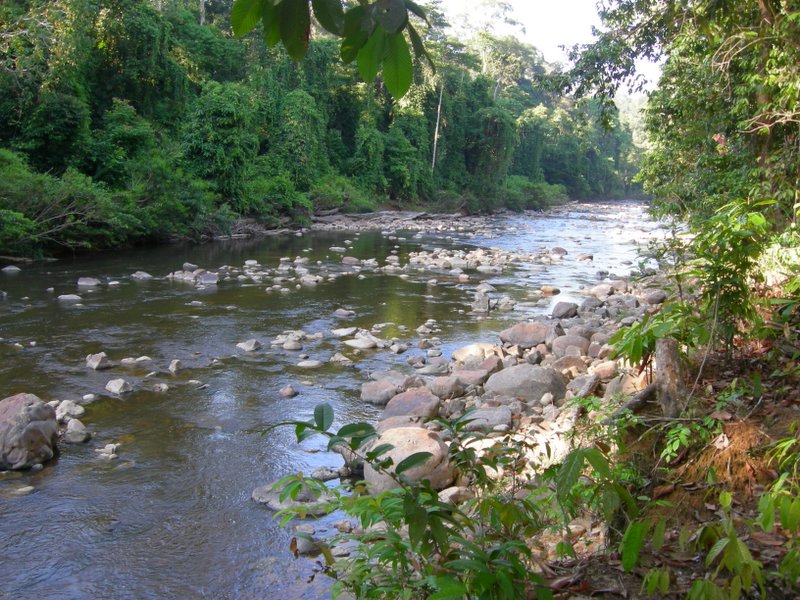 At Imbak, though, we did hear a report about lots of Black Partridges, another very rarely seen rare bird… hmmm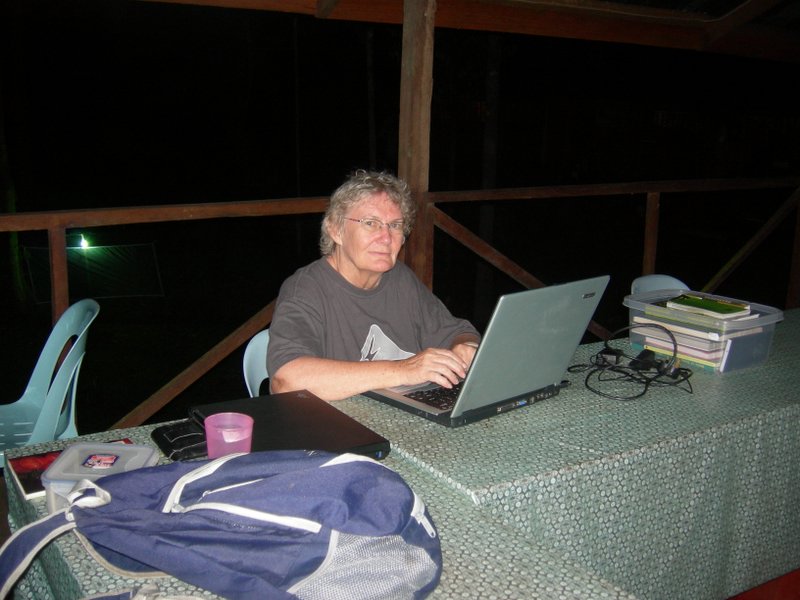 Anyway, here are some more pix from Imbak:
Dennis and I birding in the mist early morning.
The last pix is me writing in camp at night.
The river views are behind where I was writing (remember, these buildings have no walls, which is fantastic. You feel you are living in the middle of the rainforest.)