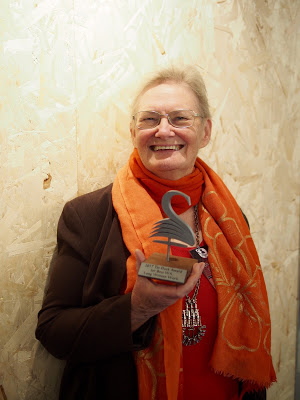 PHOTO BY ART DIGGLE
In this case, the Tin Duck is actually a very elegant swan.
And for those who don't know, the Tin Duck is the colloquial name for the Western Australian award given to the Best Long Work (i.e. book) of the year in the field of speculative fiction, in this case that was published in 2016.
My thanks to everyone — it is truly an honour to receive an award because people cared enough to vote for the book!
The prize-winning book in question?
THE FALL OF THE DAGGER.