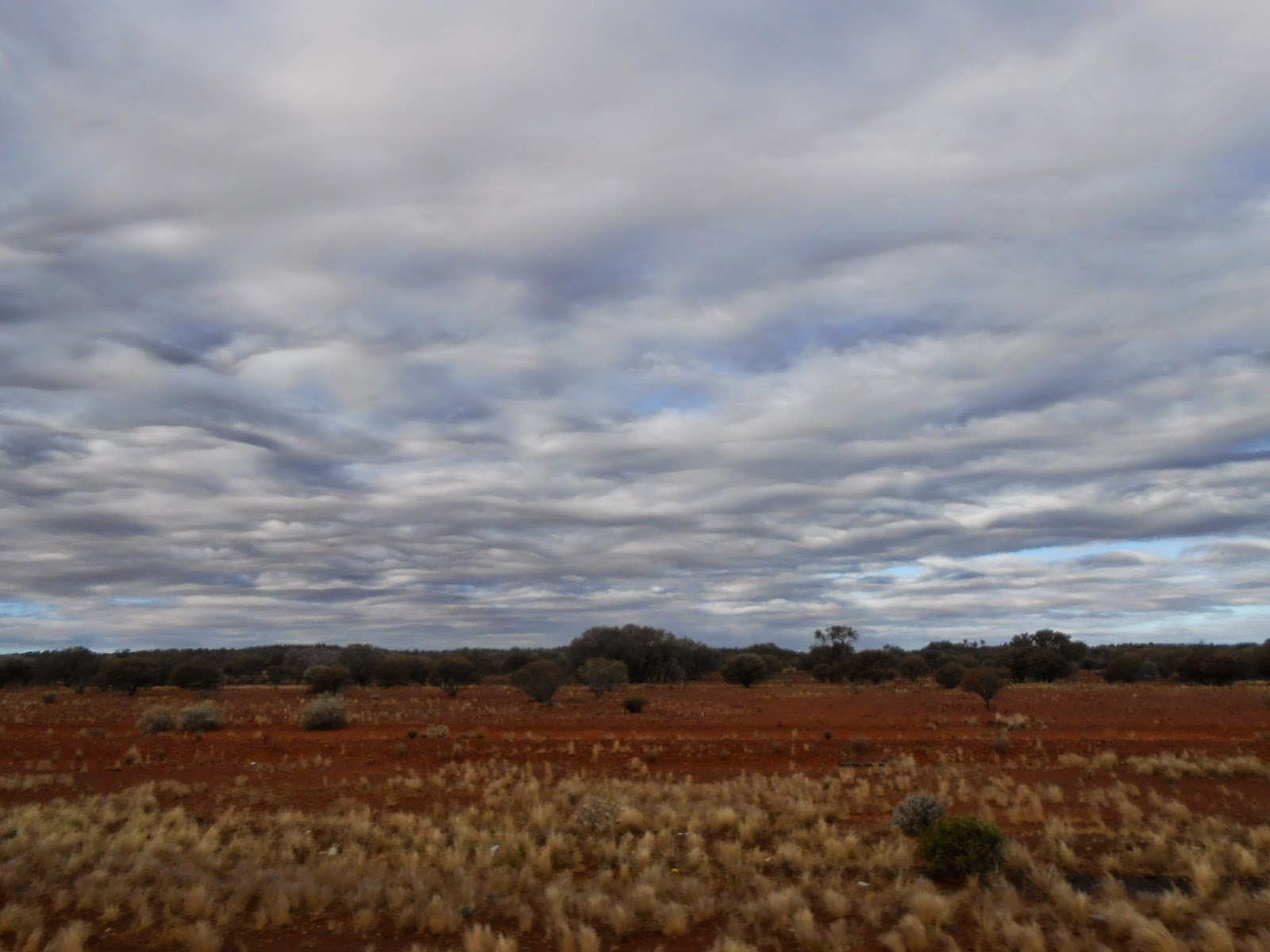 Photos taken on our trip back from the Pilbara in July.
Spring had already sprung up there in spite of it still being Winter. The great red land of inland Western Australia had begun to bloom. (Come to think of it, this whole thing about having four seasons doesn't have much relevance to a very large part of Australia. Especially Autumn/Fall. Not much falls around here, not in that sense…)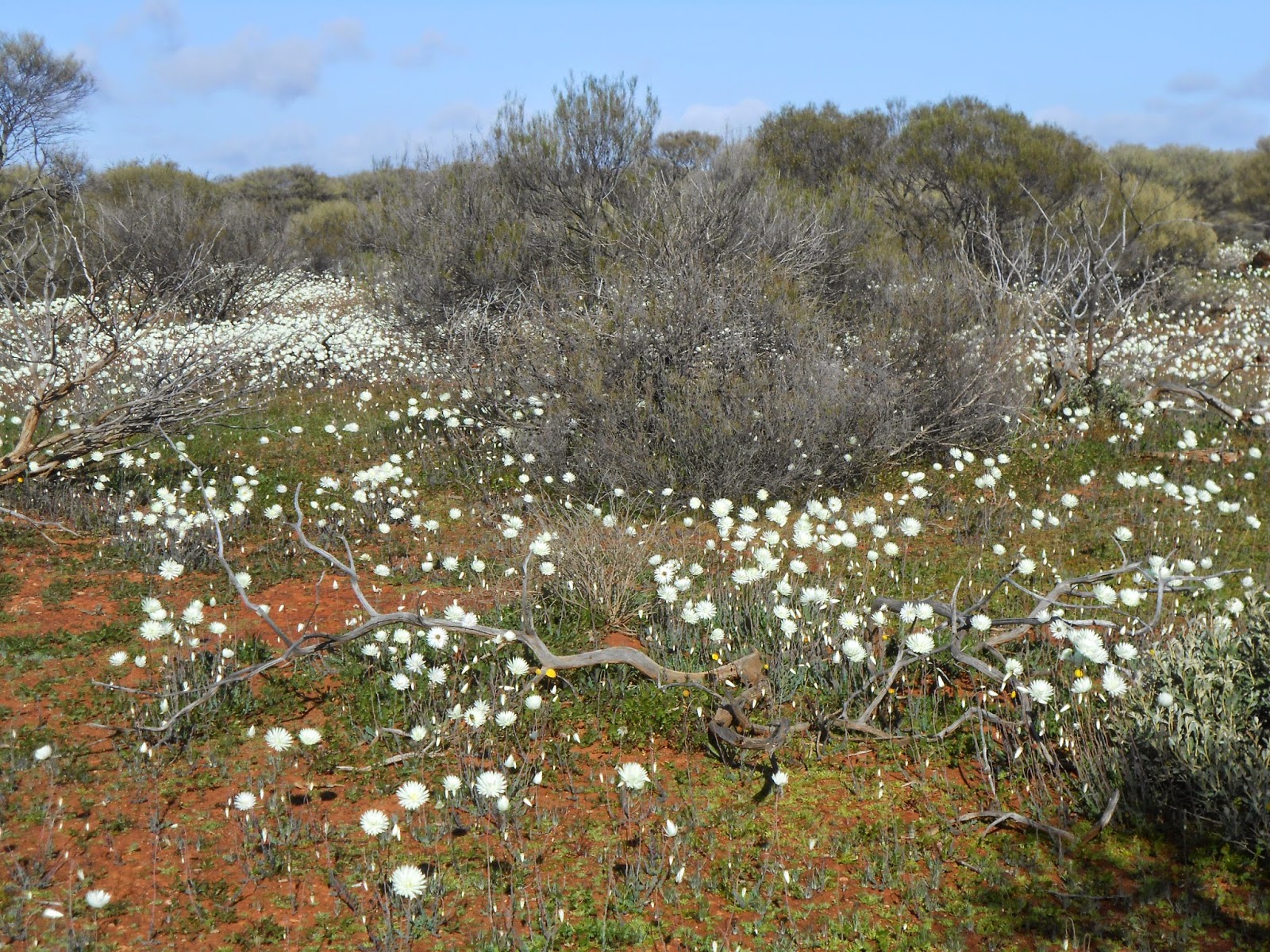 Somewhere near Payne's Find, we came into the first of the "Spring" wildflowers
The plant above is a carnivore — a Drosera or Sundew
Another Drosera below. They were so thick on the ground in places it was like a sticky carpet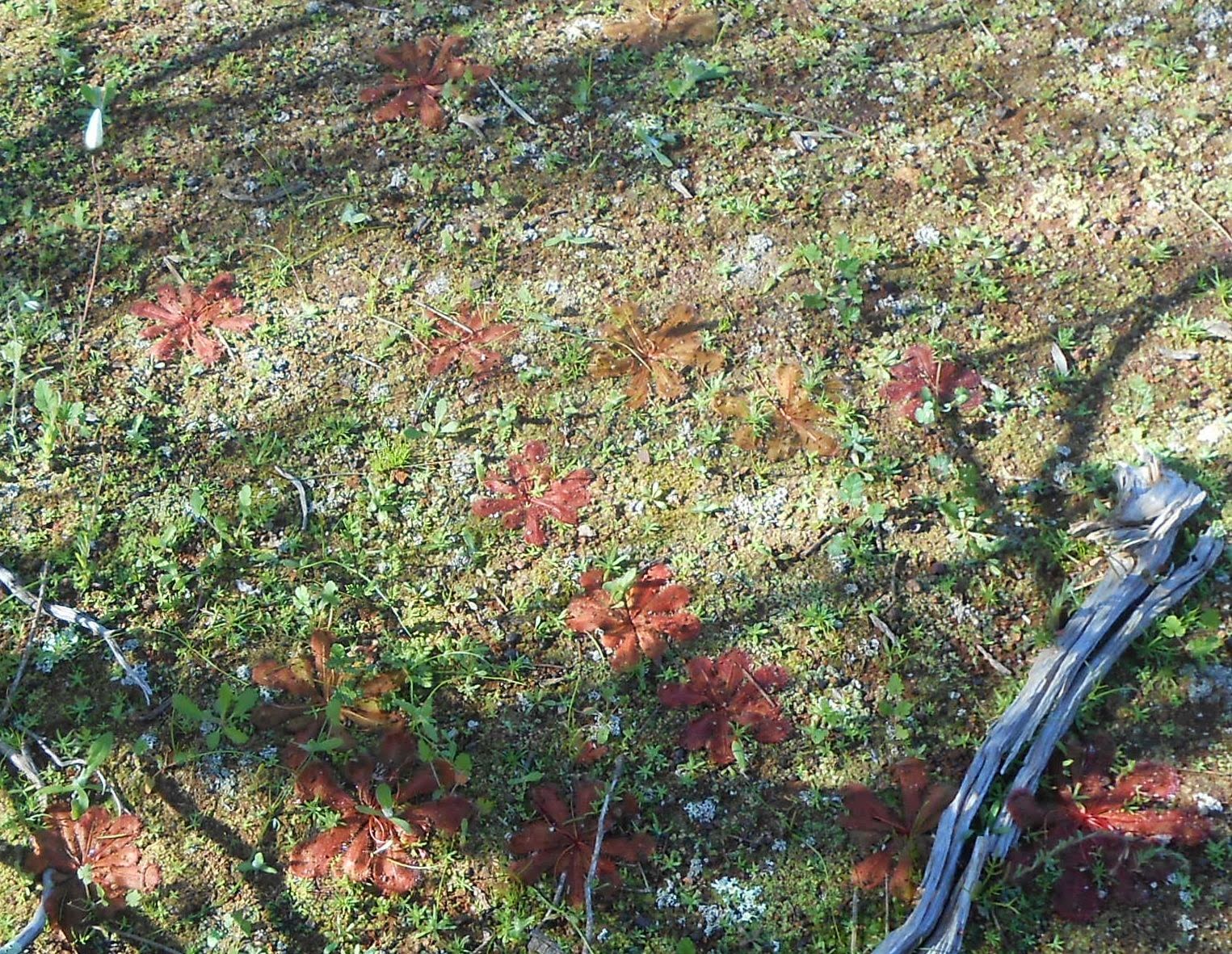 Above: Grevillea sp.
At first, all the everlastings look white,
and then you realise they are all kind of colours, sizes and species…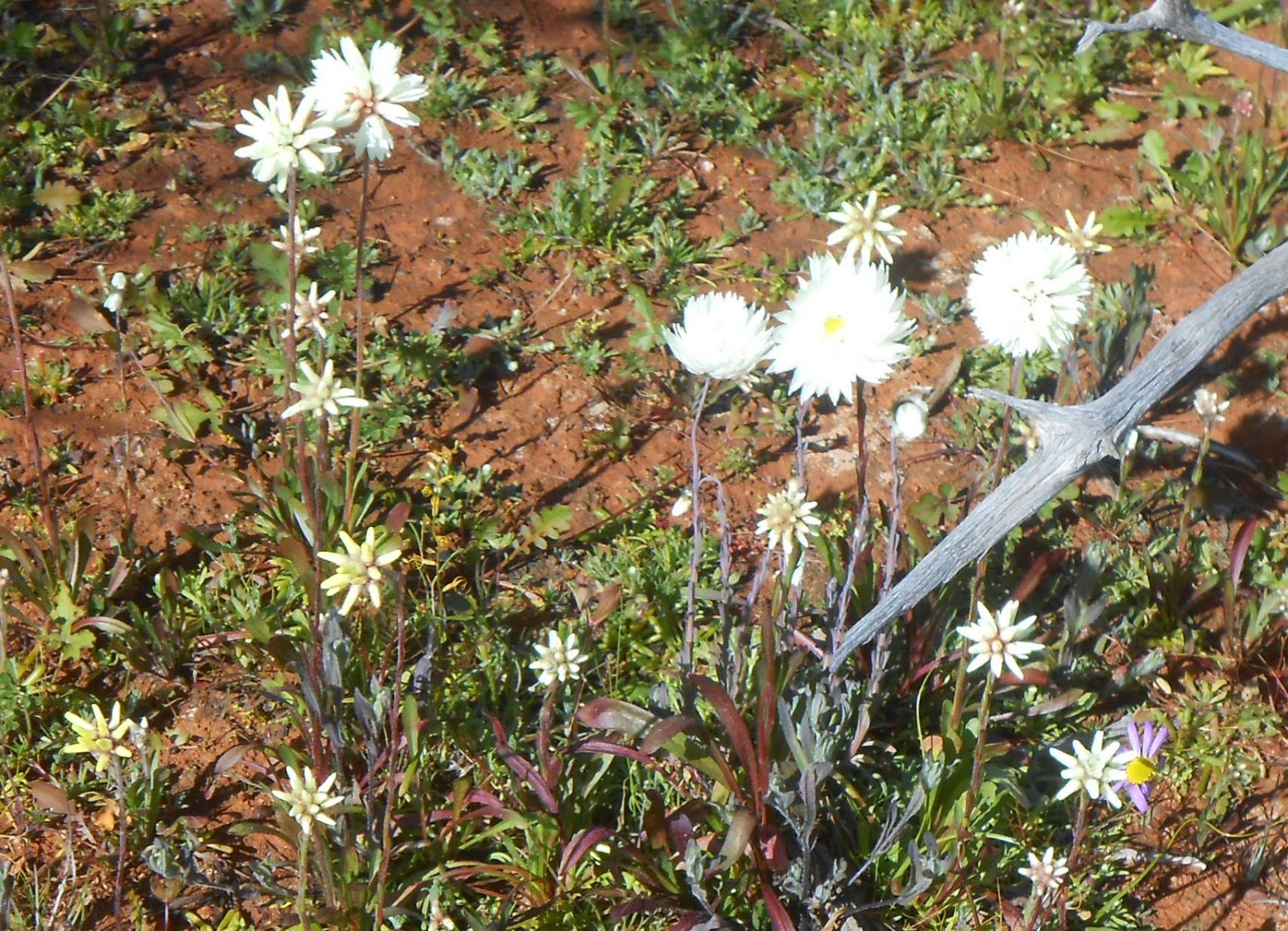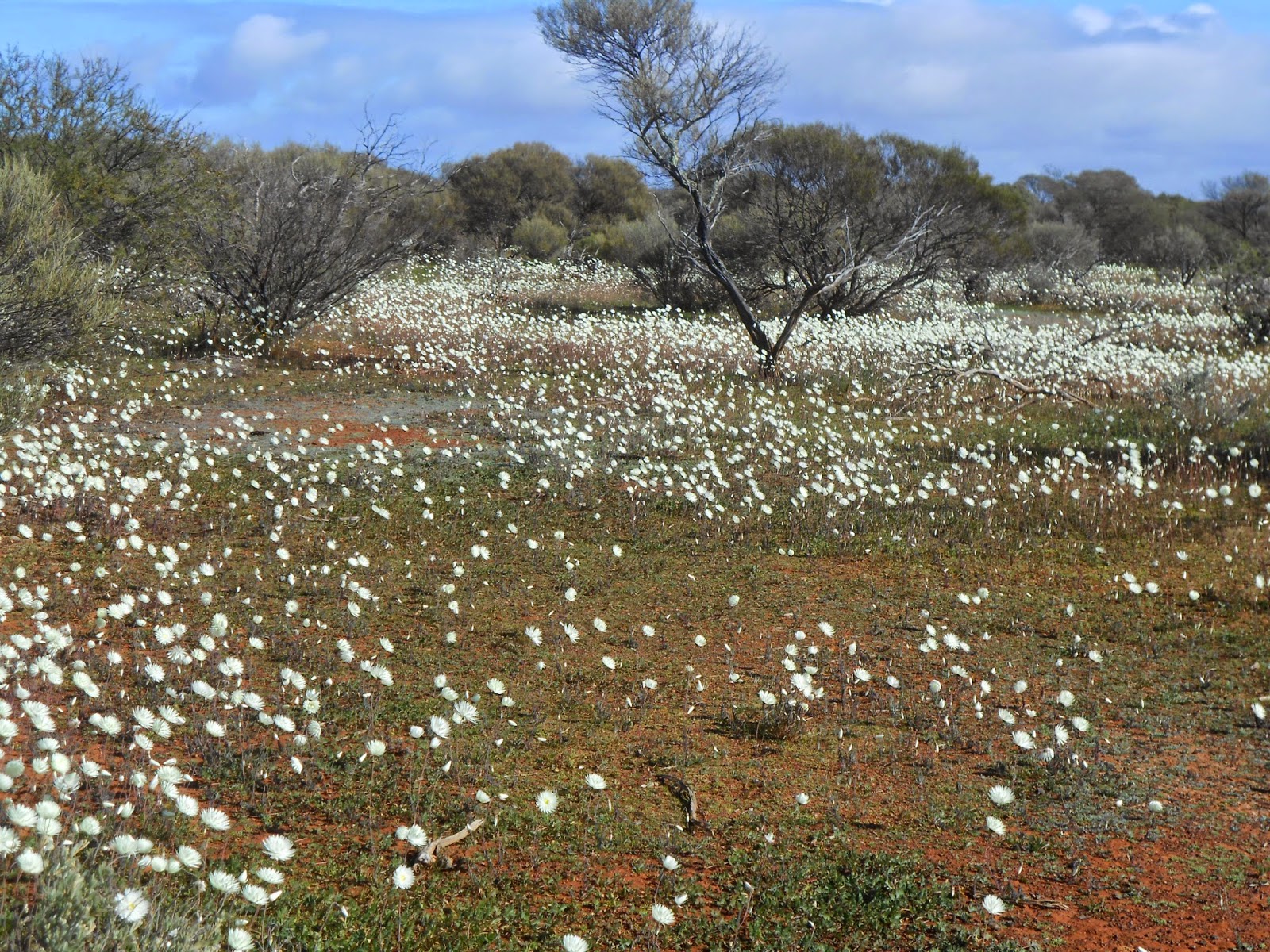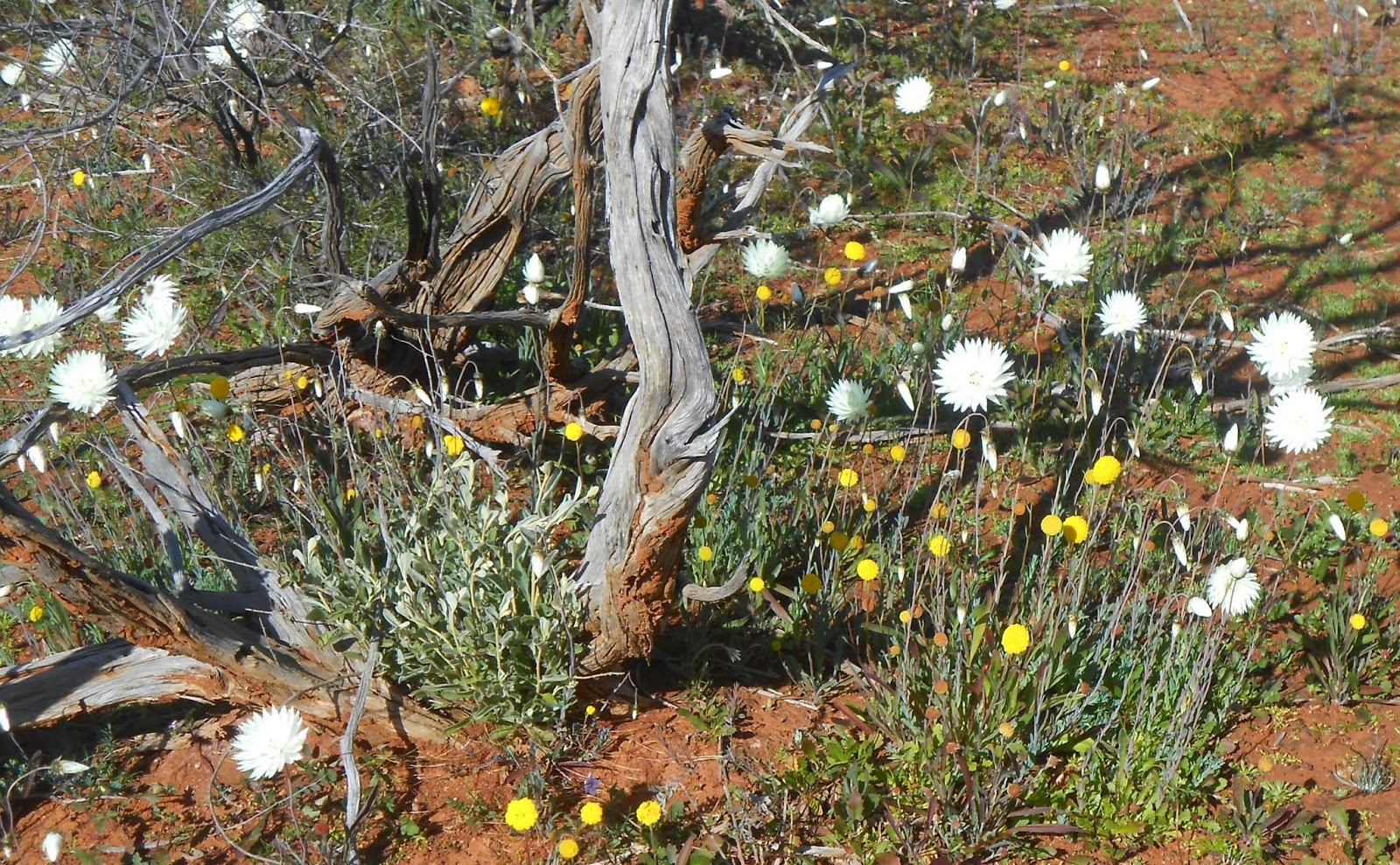 This corner of the world is the centre of flowering plant diversity. There are about 13,000 species,
subspecies and varieties of flowering plants in the state of which more than 60 per cent are unique
to Western Australia.