While I was in the U.K. on my recent trip,
one of the things I did was to visit museums,
castles, art galleries and stately homes.
There was a reason beyond just enjoyment:
background research for my novels.
Today this photo I took of a salt cellar
became the
inspiration for a section
in the chapter I am presently writing
of Book 3 of The Forsaken Lands.
(Yep, you read that right: salt cellar)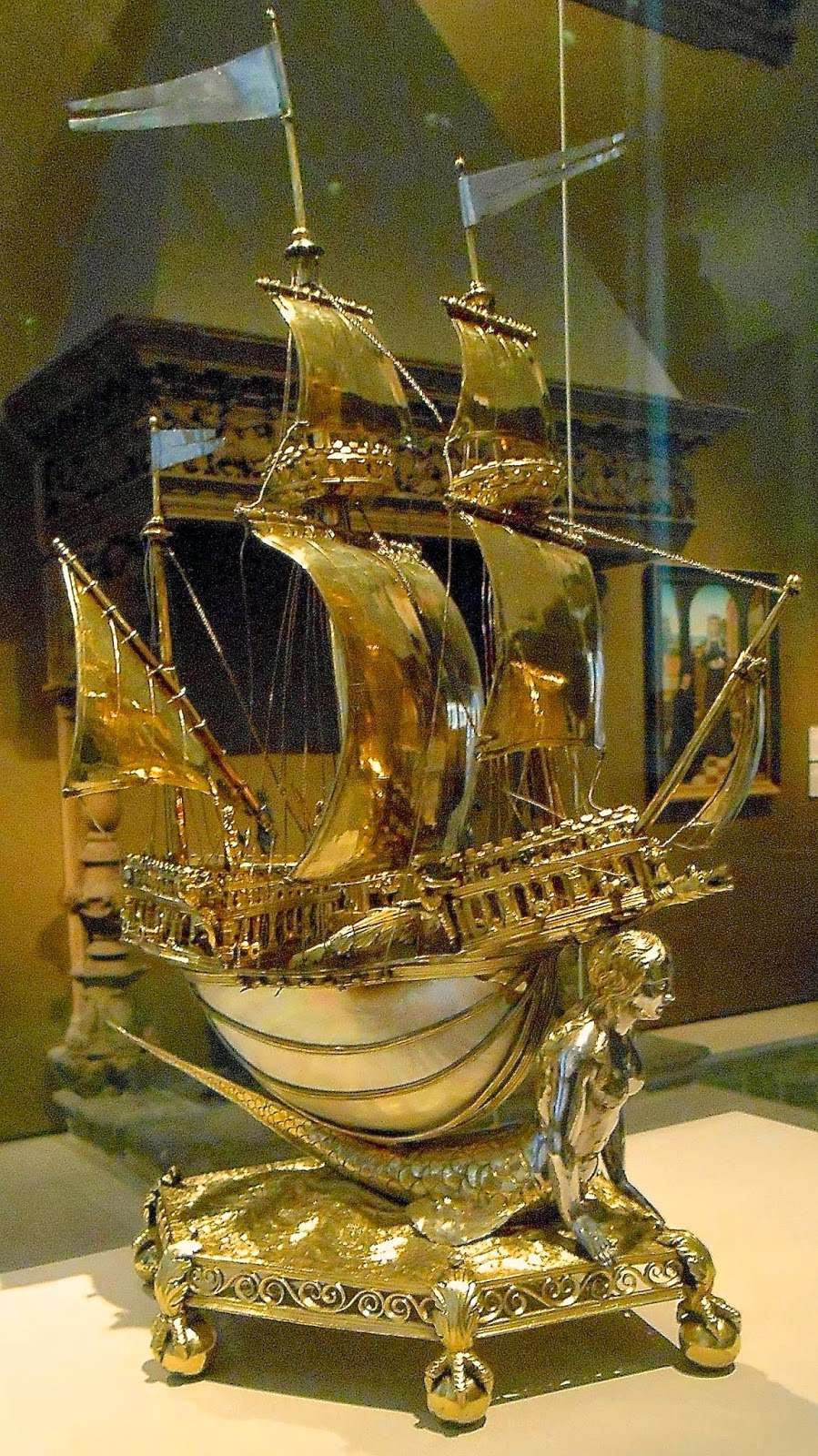 Called the Burghley Nef, it was crafted in France
in the early part of the 16th century.
It's now in the Victoria & Albert Museum in London.
Made from a nautilus shell and gilded silver,
it's more than 40 cm high.
Yep, rather large for a salt cellar!
The salt was put in a dish on the deck,
and the whole thing placed in front of