I spent a couple of wonderful days up on Penang Island with friends, staying at the gorgeous intimate Hotel Penaga, attending the Georgetown Literary Festival. Stimulating, interesting festival, good company, fantastic food and, well…Penang.
In the morning market. The seller is telling us you have to come early for the pork!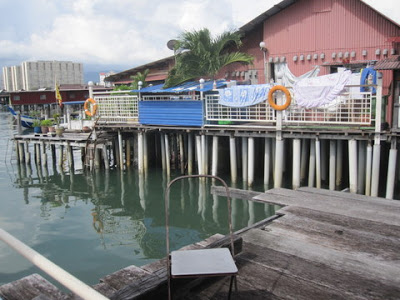 Clan jetty, airing the bedding…
What can you say about Penang? History writ large in every street, in its graveyards and its buildings and its port. Yes, there are signs that the history and the culture is being superseded in places by the replacement plastic global franchise we recognise from Europe to New Zealand and everywhere in between, but somehow, Penang retains a firm hold on the past as the foundation of what is still real and authentic today.
That, Hey, we're not here for tourists. This is the way we live, and we happen to like it like this, thank you very much.
Part of Penang is a UN World Heritage Site.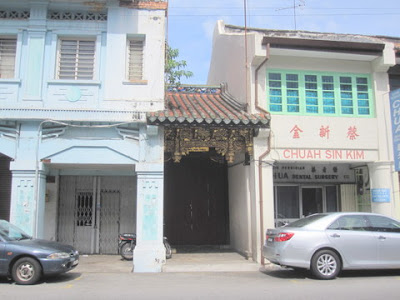 Where the entrance to a clan kongsi is squeezed between the shop houses…
And hawkers thrive…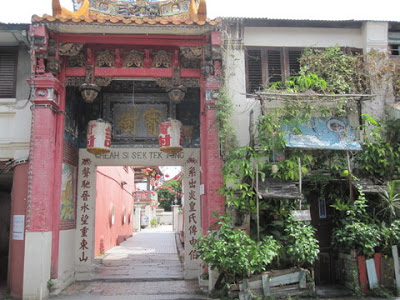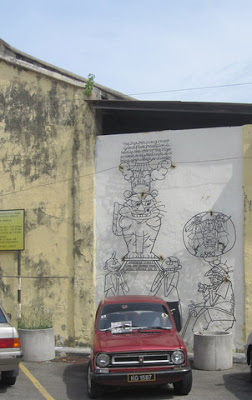 In Armenian street, inside the World Heritage Site…
The inscription on the graffiti reads:
The Tua Pek Kong Hueoh Grand Float Procession is held in the Year of the Tiger to wash away bad luck and bring great wealth and health.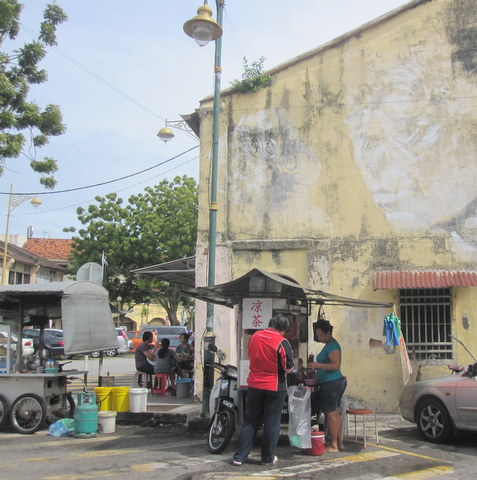 More hawkers…
One of the old mosques, the minaret influenced by Chinese architecture
A trishaw driver rests at the Khoo Clan Kongsi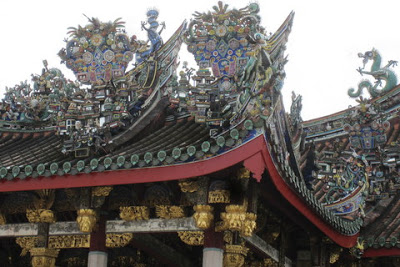 Roof of the Khoo Kongsi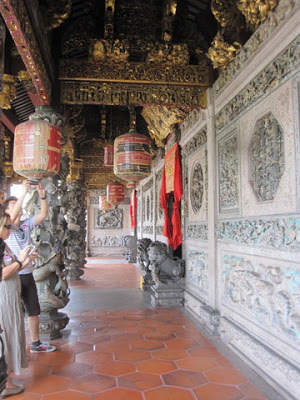 Khoo Kongsi
Decorated wall of the Kongsi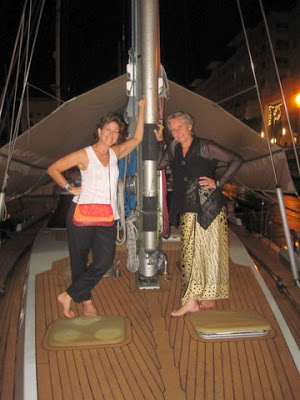 And what better way to end the day than with a glass of wine on a yacht in the marina?