The few days spent at Cobra Station waiting for the new tyre to arrive turned out to be interesting ones. We weren't bored for a moment. There were walks to take, flowers to admire, hills to climb, scenery to enjoy…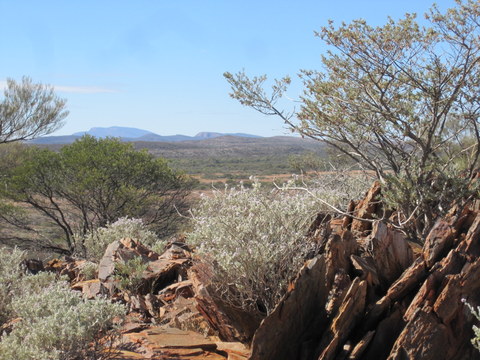 You can always tell when there's a car passing, just spot the dust.
With me, it's so often the little things I love to look at. And the rocks were just marvellous…
And then it's great to wonder at just how plants survive in a hostile environment…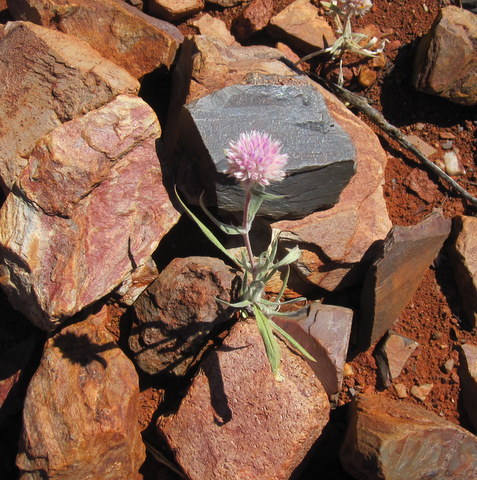 The gibber plains shine in the light…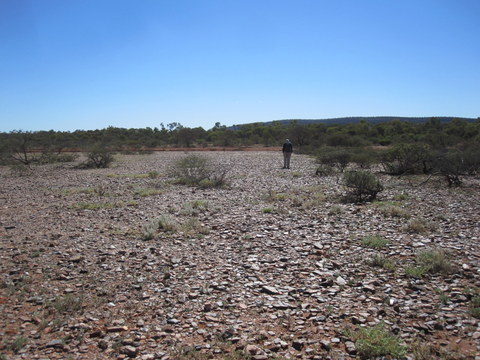 Trees – not all that common – twist and claw in their struggle to grow and survive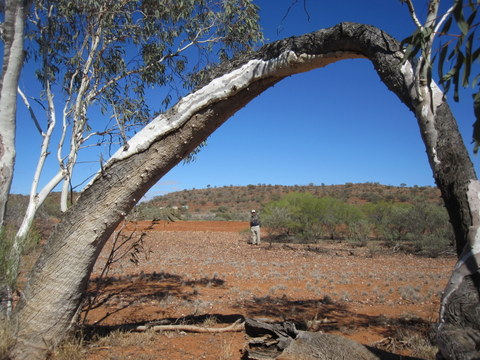 …and can produce such beauty in their flowers…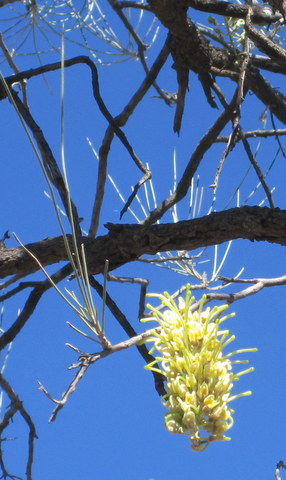 … and strangeness in their bark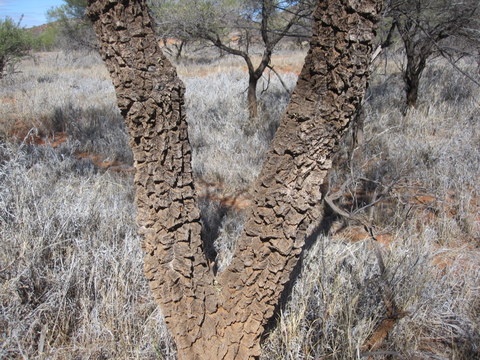 Only along the river do trees thrive, though the water is scarce!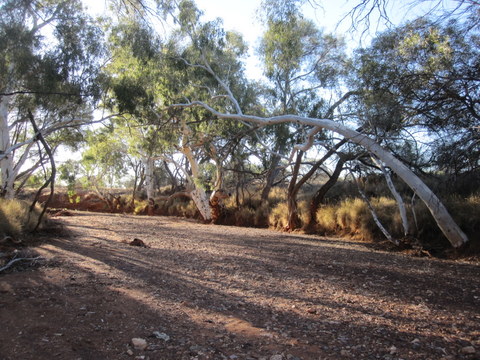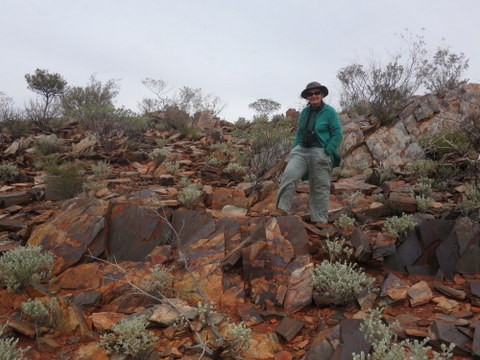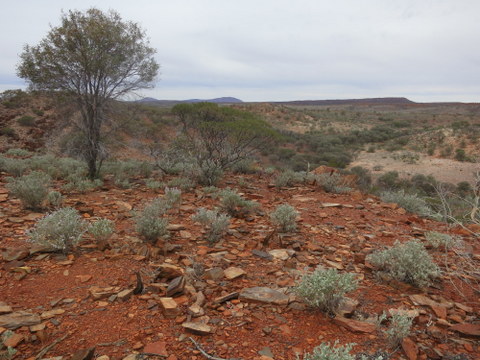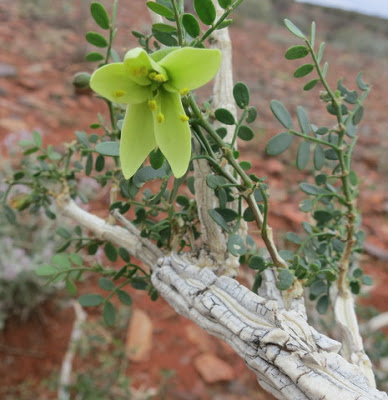 My husband took interest in a nearby working for gold…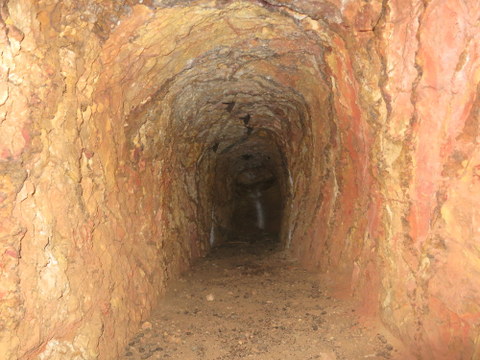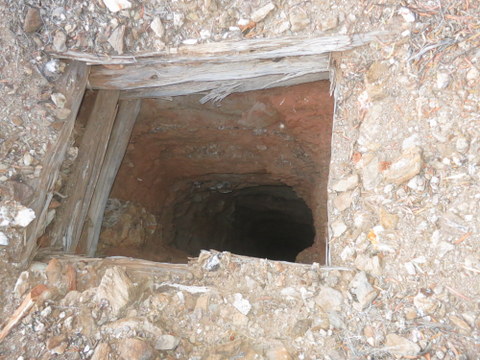 And the ingenuity of the outback dweller abounds.
There's no hardware store down the road, so you improvise.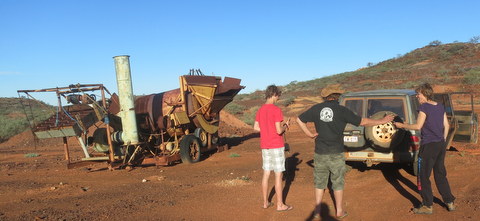 Below is the manager of Cobra and some other marooned travellers…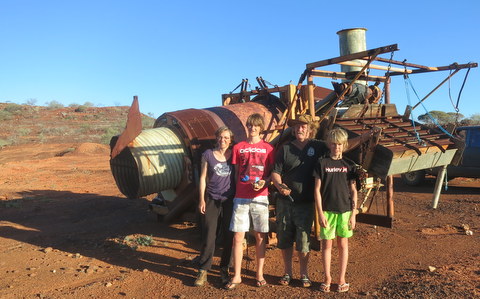 And below, having a try at panning for gold.
Beauty is in the eye of the beholder.