Venice, California, that is…
I went for a walk today. The first person I met was a middle-aged lady with 4 or 5 heavy shopping bags, walking with difficulty because of a limp. I helped carry her bags to her car and found out she had just picked up free food distributed by a good Samaritan at the end of every month.
She said she had trouble meeting the rent and buying sufficient food as she could only work part-time, because of her leg. And the leg wouldn't get better because she can't afford the physio she needs. Seems to me something ridiculous about that — affordable medical care would mean more productivity, but in the richest country in the world…
It seems so odd that Malaysia can provide very low-cost (often in fact free) health care, whereas USA so often can't.
I have to say, that as a West Australian used to dazzling white sand, this doesn't really do it for me.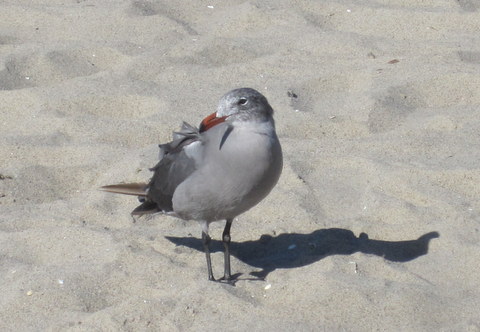 Still, there are always the birds to look at. (Heermann's Gull above and American Crow below)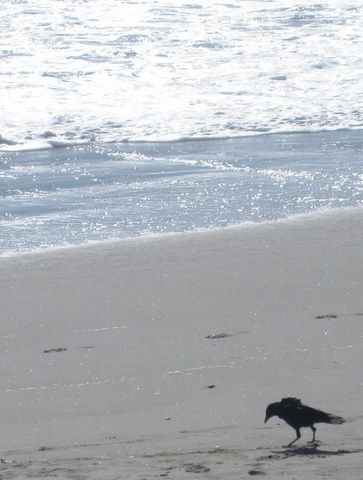 Or the artwork…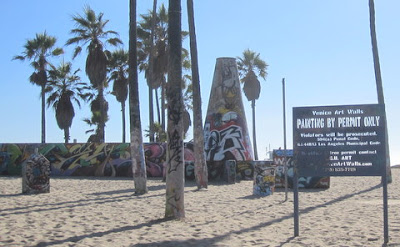 Or the street performers…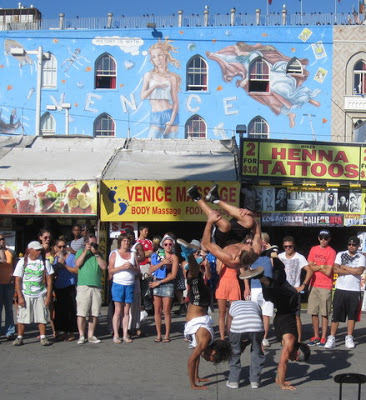 Or the dogs…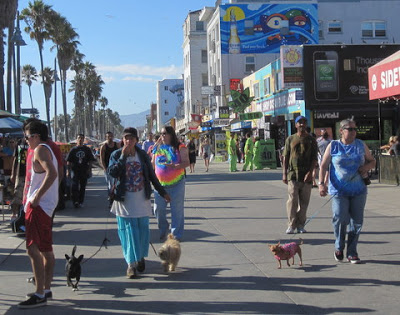 Or the green doctors prescribing medical marijuana…