Ok, so I do know I am in L.A. at the moment, but I haven't finished posting pix of our West Australian trip into the Gasgoyne division.These are taken in Honeycomb Gorge, one of the many gorges accessible around the Kennedy Ranges.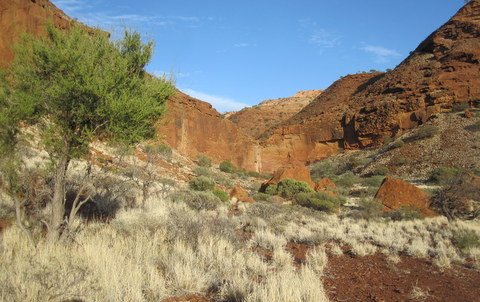 The waterfall you can see has water only when it rains…
All these are of natural formations, made by wind and rain and water over millenia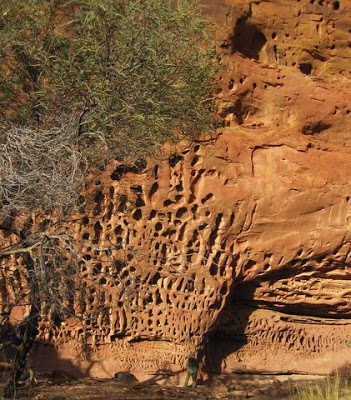 To give an idea of size–there's me standing at the base, in the middle.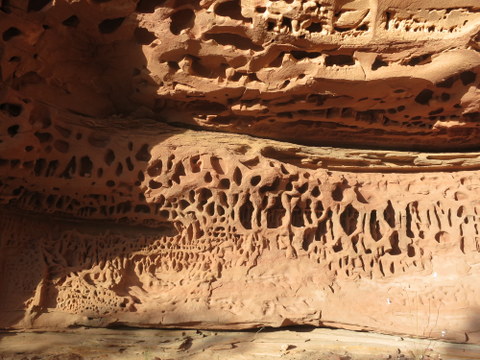 Close up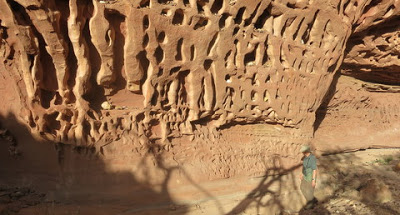 Husband and …hieroglyphics?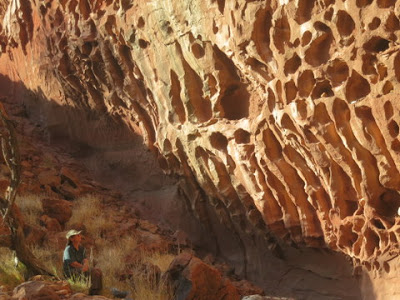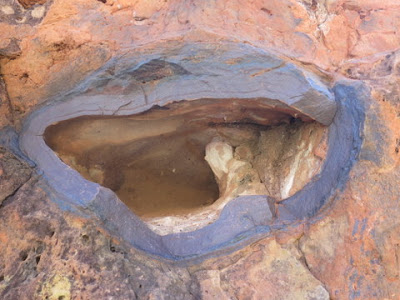 This was one of the weird formations — about 40cm across.