In the Banker's Club, Kuala Lumpur.
This is the view from the window, an unusual look at Times Square (where you can still find a Borders Bookshop!) and the monorail down the middle of Imbi Road.
We were there at a reception given by the University of Western Australia (which is — with the Australian National University in Canberra — jointly considered to be Australia's top varsity). Below is the Vice-Chancellor Professor Alan Robson giving his speech to the UWA Alumni Association.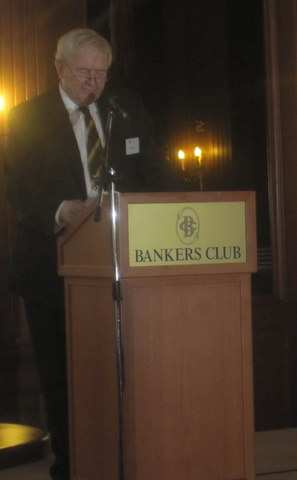 And below is Prof. Robson presenting a Distinguished Alumnus Award To my husband.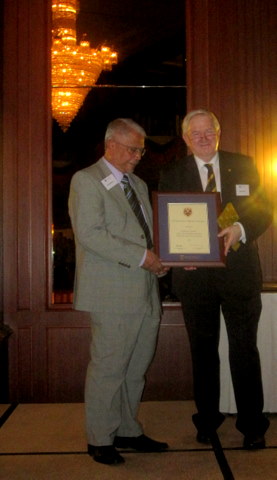 And here below is a group photograph of all the recipients.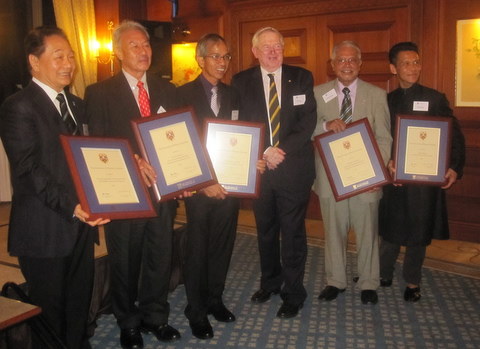 From the left: Dato'Sri Wong Soon Koh; Prof Emeritus Dr Hood Salleh; Dr Roland Dom Mattu; Prof.Robson; my husband; Ramli Ibrahim
The recipients were a real cross-section of UWA alumni representing ( from the left) politics, the social sciences, medicine, pure science and the arts.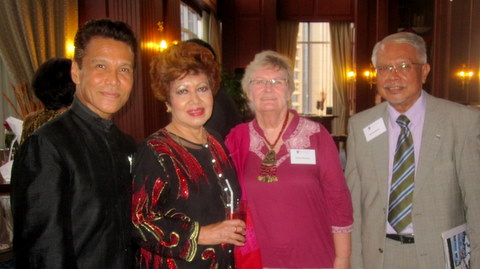 Above is Ramli Ibrahim, dancer, choreographer and artistic director — whom I first saw dance when he was a student in Perth — and his sister, whom I met when she came to do engineering at UWA, and stayed in our house more years ago than I care to count — with the two of us.
It was lovely to see old friends from student days…