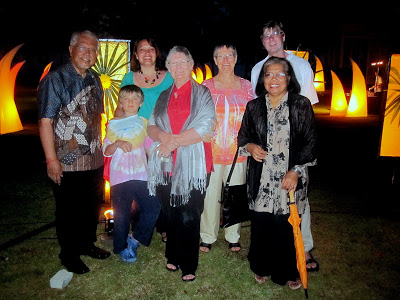 …and this was us. Husband, daughter, grandson, self, sister, son-in-law and sister-in-law
After Cambodia, we continued our holiday to a more luxurious few days at Krabi in Thailand.
And very restful it was too, for the most part.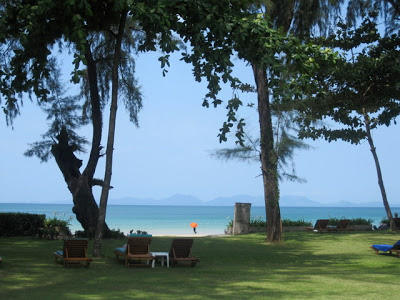 Hotel right on the beach…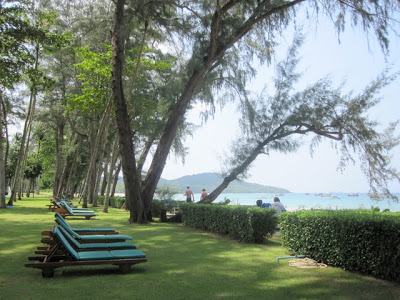 I even did a bit of writing lying on one of those…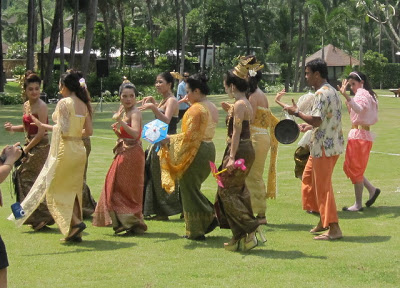 We were there for the Buddhist New Year, when much water is thrown…
And paper lanerns are let fly out over the sea…
…until they look like alien space ships about to invade…
and G&Ts as the sun went down were de rigeur…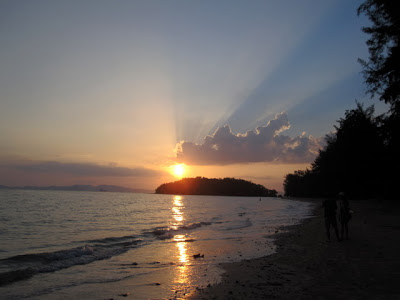 Many thanks to my daughter, who made it all possible. Husband's 70th birthday was one to remember.