Perth, Western Australia, is my home town. Where I was born and around which I grew up. As a child I lived at the foot of that range you can see in the background.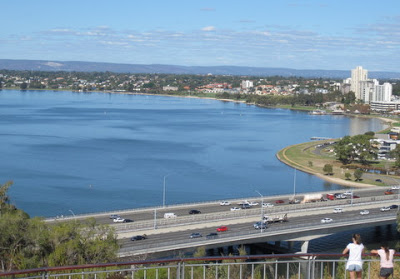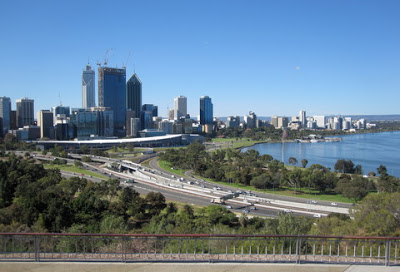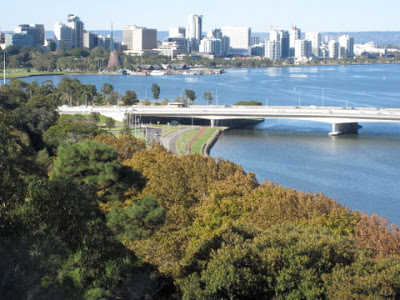 I'm not a person who has much time for commemoration of battles usually, but my Dad was at the Battle of Ypres in the First World War, and other such places, so I can't pass by the war memorial overlooking Perth without remembering him.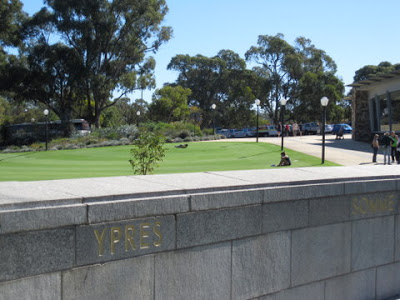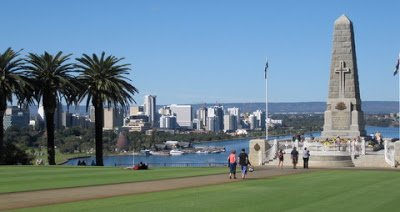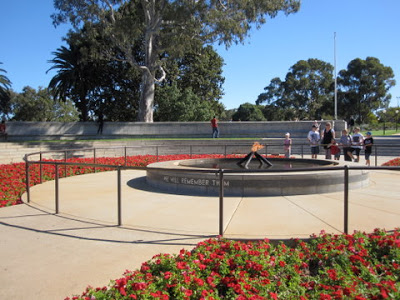 I was up in the park (King's Park, overlooking the city) because my sister is one of the volunteer guides for the free walks there.