If you have been reading my blog, you will know that I have temporarily shelved the book I was writing to plan another trilogy instead. I have not yet signed any contracts, so at the moment I am fancy free. Am a writing? Yes. Can't ever stop. And I am researching the story I am writing because it concerns many things I don't know too much about…(and some I know a lot about but want to know more.) No, it will not be set on our earth, but still – I aim for authenticity.
Here are some words to (I hope) intrigue you: spices, the wicked twin, birds of paradise, scurvy, arranged royal marriages, aromatic bark, kora-kora, trade wars, buccaneers, archipelago, witchery, faustian pact, 17th century galleons, bloody flux, pomanders, milliners, trepang, massoy, plumed cloaks, lost heir, deception and mayhem … need I go on?
Nah.
Needless to say, I am adoring writing this story. Ideas and words are just coming too fast!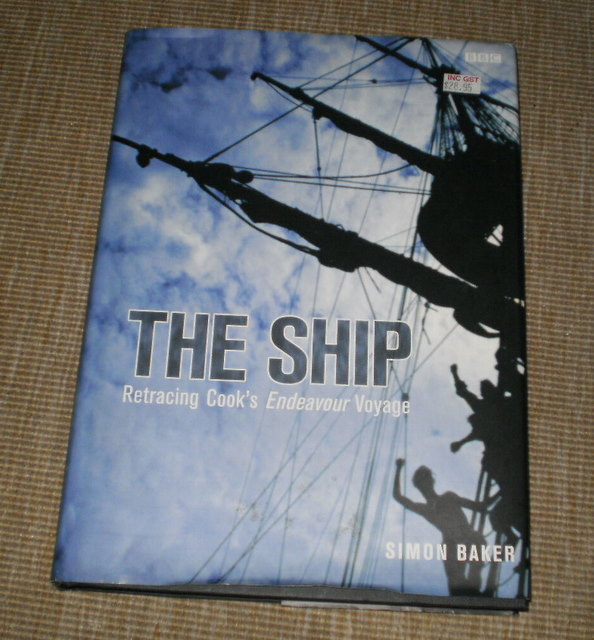 The Ship: Retracing Cook's Endeavour Voyage
So where do I start the research? Shipping plays a big part. And this book is handy, even though it deals with an 18th voyage, rather than a 17th century one, by Captain Cook on the Endeavour.
The book, written by Simon Baker, belongs to me: I bought it, not for this research, but because that voyage was part of my history. It tells a fascinating story, not just of the voyage of the original Endeavour but of a 20th century version of that voyage in a replica ship. It's a wonderful book to own.
Take a look at the map below, dated June 10th, 1770. It shows part of the Endeavour River in Queensland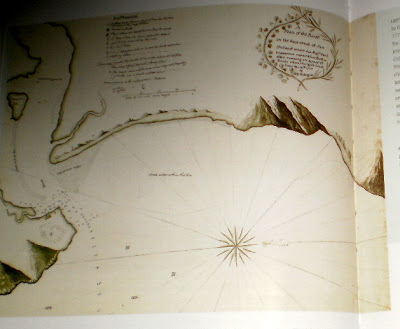 It was drawn by a young man – he was only 19 when the voyage began – but he was already skilful at chart making. His name was Richard Pickersgill. If he had not sailed on this ship as master's mate, if he had not returned safely to England, I would not have been born.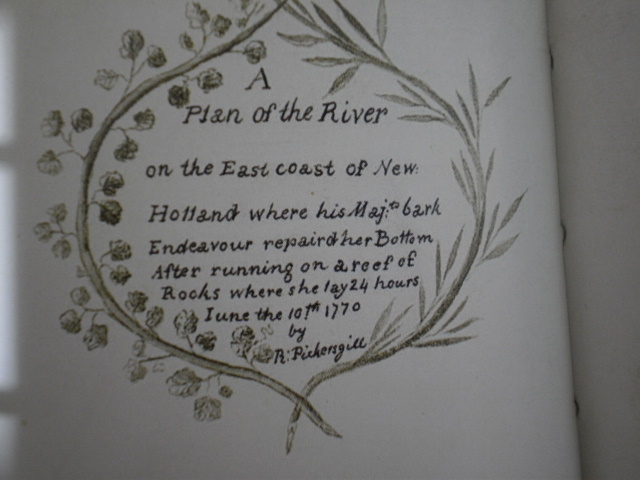 Don't you love the expression ""repaired her Bottom"?
Many years after this voyage he told some children in his family about his experiences in Australia, and one of those children, my grandfather's father, listened to those stories and much later set sail for Australia himself, to settle. He wasn't much of an ancestor to have – by all reports, he was a drunkard and a gambler – but he's the reason that my mother was born in Australia. Her name was Jean Pickersgill.
Family legend says that Richard died falling in between a ship and the wharf while drunk…
Records state that there is a will belonging to a Richard Pickersgill of the HMS Dolphin dating to 1779 lodged in the British National Archives, but I've no idea if it is the same person.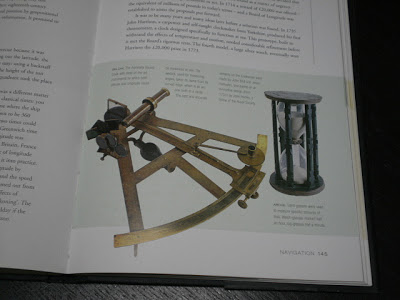 Anyway, the book is now proving to be a wonderful fund of information about life, health and hardship on board a sailing ship…
If you want to know still more about the harrowing experience of being a British sailor in the 19th century, then try this website. Oh, yuk.
If you want something about sailing ships in general then this is a great website to start on, by a chap called Rob Ossian, one of those wonderful folk who so willingly share their passion.