Borneo is an island and by some weird Bornean magic, no matter which coast you are on, you seem to be able to see the sun set into the sea. I never did quite figure out how this works, but well, who's going to complain when you get sunsets like this?
And yes, last night, at sunset, I was indeed back in Borneo, appreciating a Kota Kinabalu sunset from the airport, which borders the seaside. The only trouble was I was coming back and not going…
All good things come to an end.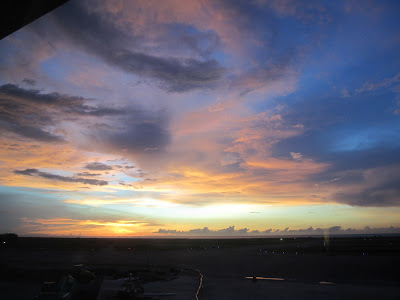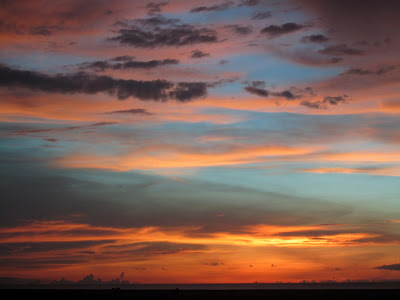 Somehow, waiting for a connecting flight was not a hardship.