I'm a bit of a bookstore junkie. Which is hard, when I live a long way from a decent one, in fact from any book shop at all.
My Australian editions never make it to Malaysia at all when they first come out (although @eyerizzz tells me he saw a couple of my first books from in 2003 and 2004 in BookXcess, the discount store in the Klang Valley, from the sales of which I doubt I will earn a cent…).
So when I need an ego boost, I have to depend on others.
And they come good! Cheryl Morgan sent me the one with the book sitting next to Stephen's and my daughter sent the other, taken in a small Waterstone's in London.
Ok, satisfied now. Head is nicely swelled.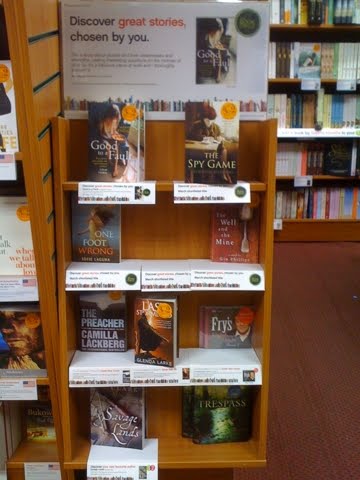 .