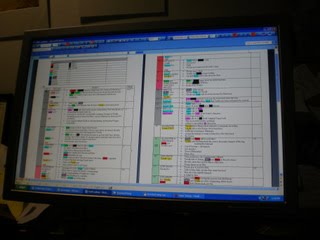 Chaos. How I wish I had a PA. Or a maid. Or a nice domesticated wife.
And here's how I organise my book – this being Book 3 there are so many characters, threads, themes and plot lines to come together. So I colour code, for characters and places and point of view and time. Every colour means something different. And then I have to have a decoder because I can't remember them all…
NaNoWriMo total: 47150 at midday.