.


Sub-Title:

So, is there any lipstick?


__________________________

Remember that photo-Shoot for
Her World
magazine, November issue?
(Well, it's out, and it looks great. Better than this scanned image, which doesn't do it justice.)
Text by Tania Wee, photos by Alvin Liew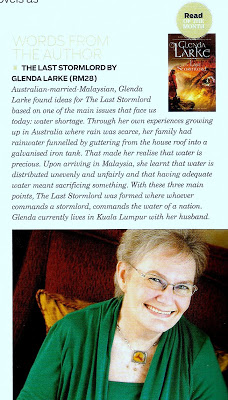 Better still, go buy the magazine and read it for yourself. The Deputy Editor of the magazine rang me this evening … I used to dangle her on my knee when she was a gorgeous tot… She's still gorgeous. I just need the airbrush.
Ah, how time flies.