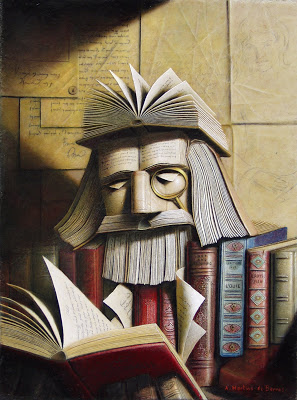 Over at DeviantART.com, there is an artist who makes pictures out of everyday stuff – and I love what he does with books in particular. I'm tempted to buy a print…
His name is Martins Debarros and you can see more of his work here.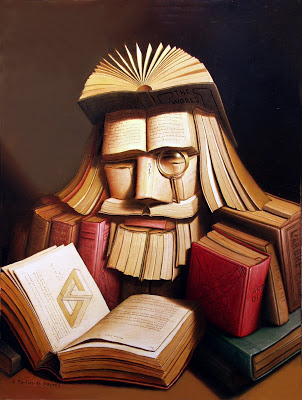 These are called:
The Librarian
The Historian
The Art Scholar.
I think my all time favourite is The Librarian.