.
As an addendum to the post on my Australian and UK covers:
Over on the Orbit US blog from Tim Holman, they have a graph of the items that have been on 2008 US fantasy book covers, graded according to popularity. Here they are below, in no particular order. See if you can guess what two things topped the list (by far!).
They included urban fantasy but not those books that were more urban paranormal romance than fantasy.
The list: Unicorns, swords, castles and citadels, horses, damsels in distress, staffs, glowy magic, guns, bows and arrows, completely dark cover of meaninglessness, tattoos, dragons, boats, elves/fae, stilettos, maps, elves-dwarves-goblins-orcs, wolves.
As several have pointed out, they neglected to add in cleavage and pecs, alas.
So what's your guess? Now pop over to The Publisher Files and see if you are correct.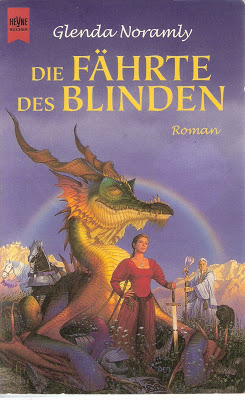 And just for fun, here is my German cover of Havenstar.
Wolf, tick
Castle, tick
Staff, tick
Horses, tick
Dragon, tick
Damsel in distress, half a tick. She does look worried.
Sword, tick
Castle, tick
Glowy magic, hmm, well there is a rainbow.
No bows and arrows, but plenty of armour. The odd thing is that armour did not feature in the story, but bows and arrows were quite important!
Anyway, it's a cover that has as its motto: why confine yourself to one item when you can have a lot?
Actually, I have a sneaking love of this cover, I will admit. It would make me pick up the book in a bookshop!