.

I note that the cover of the UK Orbit edition is up on
Amazon.co.uk
now, with a publication date of March 4th. And the price is discounted at the moment, so it's a good time to order.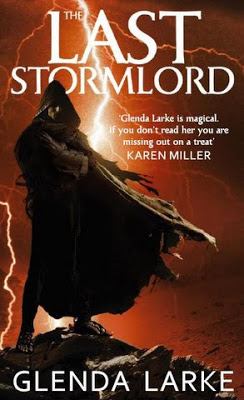 Here's the Australian Harper Voyager cover for comparison:
Which do I like better?
Can't say. They both say very different things about the book. The UK cover (artist: Larry Rostant) emphasizes the darker, more desperate side of the story; the Australian (artist:
Vincent Chong) puts the emphasis on the brutal nature of a land that has insufficient water, and on the magic that may – or may not – be its saving. They both say true things about the story.
I do know this: I am the luckiest author around to have not one, but two such talented cover artists and two dedicated design teams from two different publishers to work on the same novel.
And thanks Karen, for the great quote!!