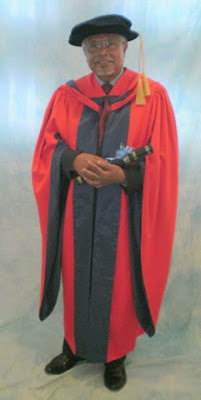 Here he is, looking very colourful and rather magnificent.
The three men of the family: Noramly, his younger brother and their very proud uncle, in loco parentis, who is 85 today.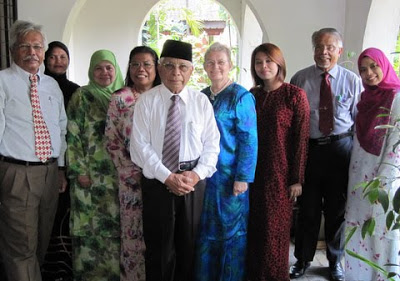 Above:With brother & wife, two sisters, two nieces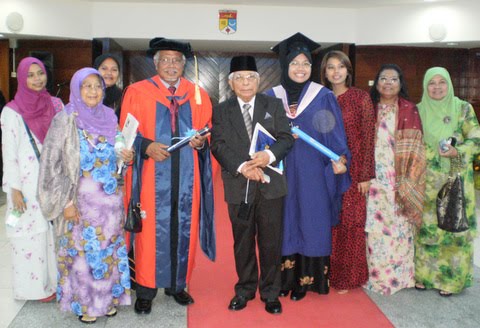 After the ceremony, with another niece who just graduated from a different university, and an aunt.